A few days late I know! :P Hasn't it been a great year so far?!!! hehe. Things have been great here. Christmas was great. New Year's was great. (Although the day after was a little tough. I never ever drink and I had had a few glasses of Champagne to celebrate. And woke the next morn to something I vowed I would never feel again. A hangover. LOL!) But Jed tried so hard to make that day a good day for me, so it wasn't so bad a day afterall. :D
Well I didn't do it last year (cause I didn't know about it yet!) and told myself I would do it this year, so here you have it! My top fav LOs from 2009! People are doing top 12 or top 10 or so, and I tried to do that but I just couldn't because I had too many favs! So I just went with that. Here are my top 21! In no particular order:
Just Be Me mini album challenge over at LilyBee paper company (which I won second place for!). I love this album. I worked so hard on it. And it was the first time I had used my Martha Stewart punches and I had a blast with them! (the images below are all before I added my journaling in the book)

This LO is one of my favs ever! I used a Pencil Lines sketch (
#120
) and my
Studio Calico
February kit
! This LO was about how my daughter still was not talking, and how I wished she could.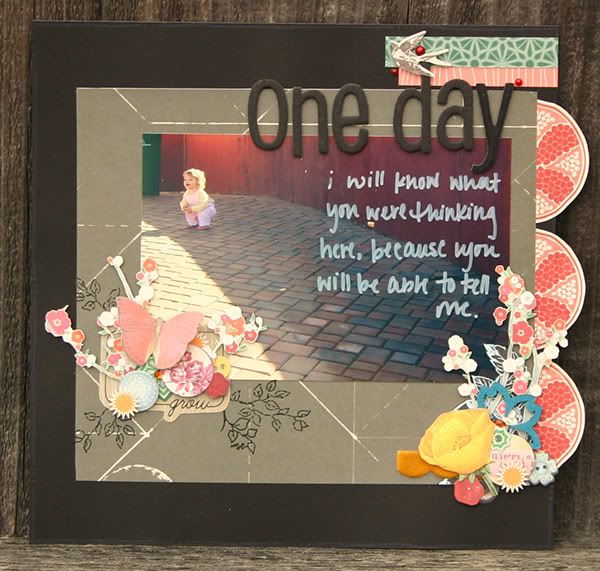 This LO here was pure therapy for me. It is again using my February kit from Studio Calico.
Here is the original post
where I talked a bit more about the LO. This still remains my fav LO.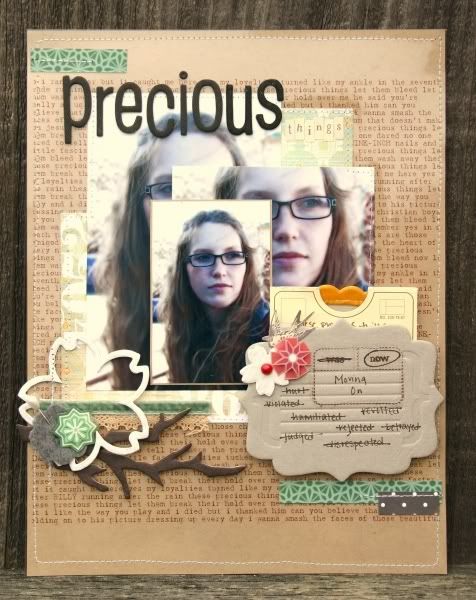 And here is the first two pager I ever did! I was so happy with myself that I made it work! Hehe! Still love so very much how it turned out! :D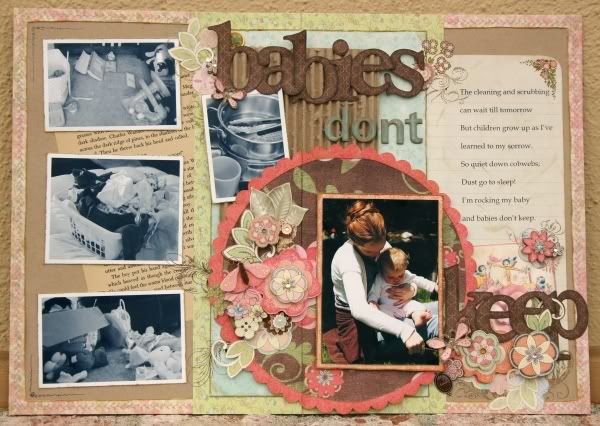 This is one of the simplest LOs I have ever done, but I love it. Love it love it. :D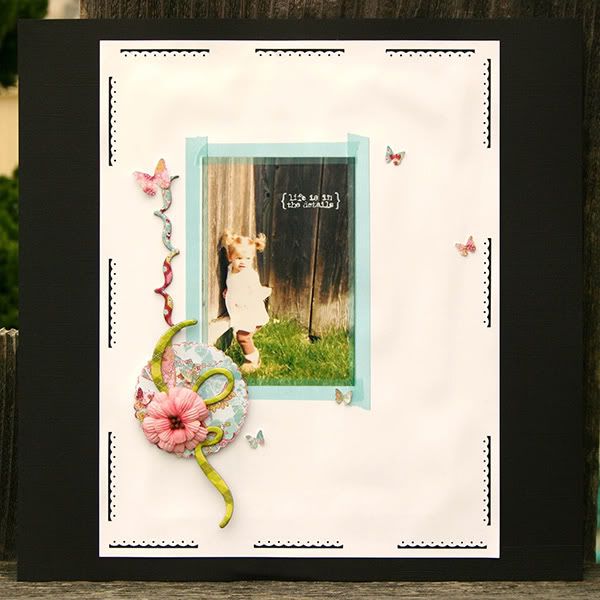 This little LO was magic that it came together as quickly as it did! Wish all my LOs could do that!
Here is the first LO I ever did for Prima! I was so so excited and honored and in disbelief that I had make the team, so this one will always have a special place in my heart. :D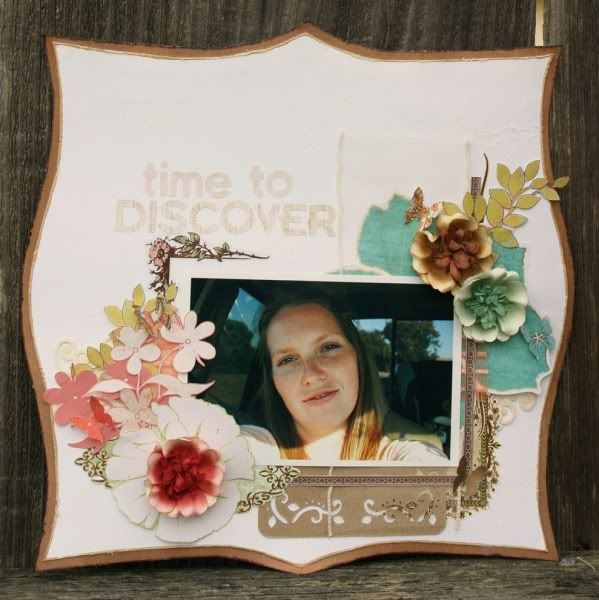 I can't say enough about how much I love this LO.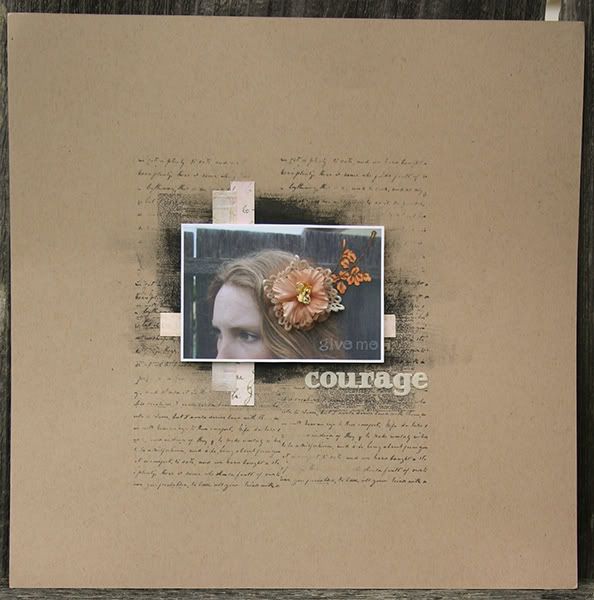 Everytime I think about this LO, I start to cry. I miss my mom so much, and wish I could have said this to her.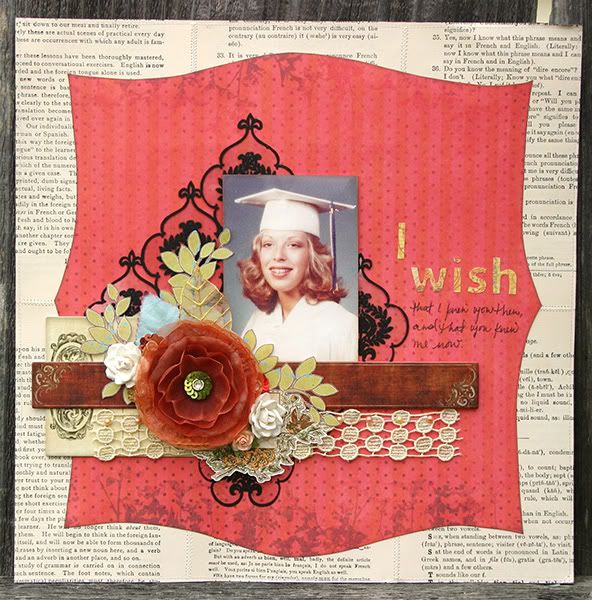 My dear sweet husband. I love this picture of him, although he hates it! This is also one of my very very favs. Love the green colors mixed.
This LO is a recent one, so I'm sure you have seen it. But I can't get over how beautiful it turned out! I don't know that many other people think so, but I love the colors and textures and Oddbjorg's picture is just stunning! hmmm. :D This LO just makes me feel peaceful and relaxed.
This is an older LO, I made it for the Category Stories DT call. I was channeling my inner
Alexis Hardy
here. :D Love her work! And I had soooo much fun doing this LO! :D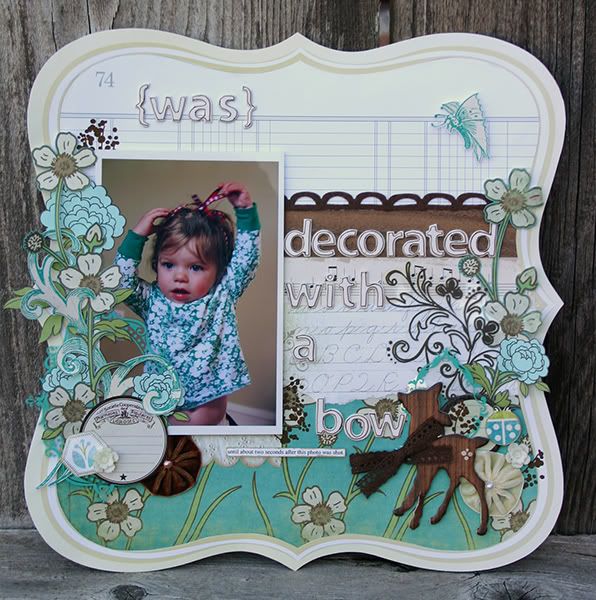 A simple LO, but I love these pics of my sister and I. And this line was so perfect for them!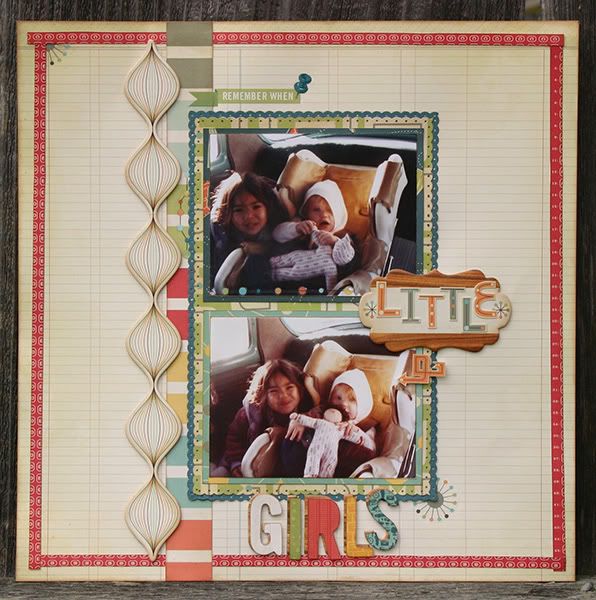 This is another one that I did for my Category Stories DT submission. And it is most certainly in my top 5 fav LOs! For the full story on this LO visit
this blog post
.
And Our Lil Pumpkin. Love this LO so much! She was so tiny! And this line by Cosmo Cricket was perfect for these pics! :D
My Cup Of Tea LO. :D It makes me so happy.
Can't tell you enough how much I am still in love with this little book! I need to add some more pages to it too! But I could just sit a stare at the cover all day.
Love the embellishment combinations that happened here. Such a super fun LO to do! Although looking at it right now, the inside lines look crooked? Anyone else see that? :P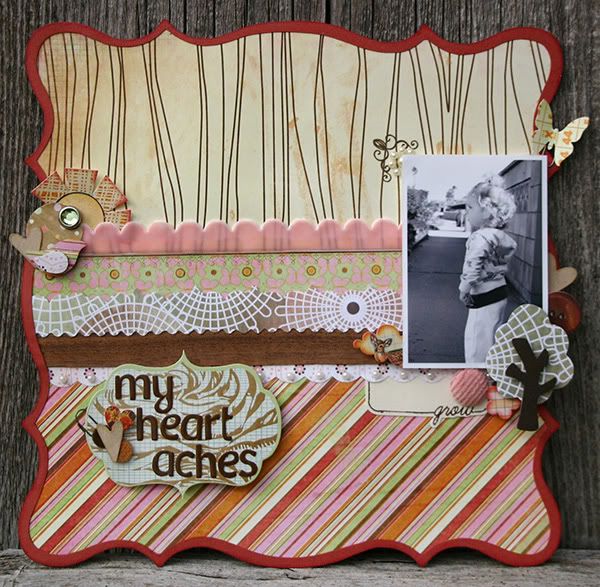 Another recent one, but love it so much! The muted colors are superb! :D Makes me happy.
My sweet Creedence. This is my fav LO of her.
This LO totally describes how I have felt for quite a while now. :P But I love the colors on this LO. And the fleece shapes by American Crafts have been a staple in my stash since this LO.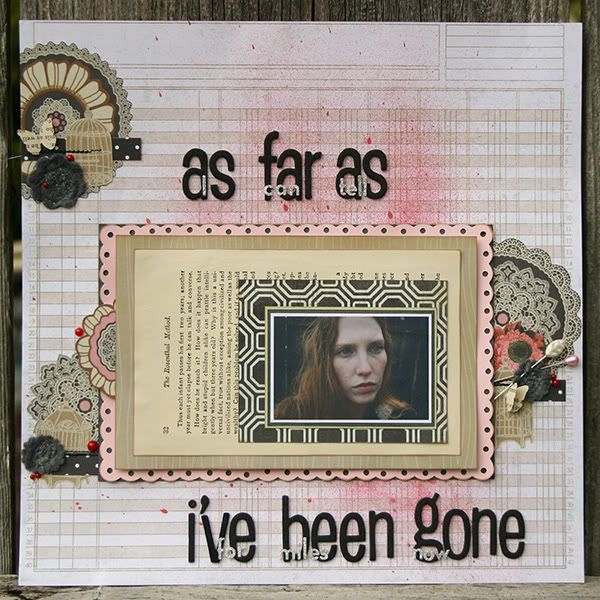 And there you have it! Would you think me insane if I told you that that wasn't all of them?!! Some of my absolute ABSOLUTE favs are out for publication! Won't get them back til like March or something. And a few of them I have never even shown anyone before their publication! So I am really really excited to share them once they are published. :D
Well that is it from me right now. I will have some stuff very soon to show you, but right now I am super swamped under assignments! Can't tell you a thing yet, but I will have some sneaks on here from Prima in the next couple days!
Prima
actually already has a few sneaks on
the blog
right now! Pop on over there and check them out! I can't tell you enough how gorgeous they are! :D
Everyone take care! I will be back soon with fun stuff to share! Happy New Year!!!!
~Amy