Hi! Still playing catch up with a lot of things. :P Sorry. I am getting better though!!! I keep saying that but since I have this picture thing figured out (Thanks again Sasha!!) it is soooo much easier to do a post! Just load em in and type! No more reloading and removing and resizing and testing and then starting the whole thing over again! Whew! So happy to have it easy now! Because blogging really shouldn't be a stress, right?! Of course right!
I present to you my LO for April's second prompt Going To The Movies!
Well we really don't go to the movies in this family. We just can't with a monkey in tow. And that seriously does not bother me one bit because I am really, and I mean really, turning into a home body!! :P To give you a little history of movies and me, I watched movies non stop when I was a kid! Or well when ever I could! You may think that is a bad thing, and yeah it might be a little bit, but I had the greatest imagination and most wonderful memories from watching movies! They were mainly Disney cartoons, but there were some other great ones in there too! And this progressed as I got older. And it wasn't just me, my whole family (mom, brother and sister) were all the same way! It became a real comfort thing I think. My mom was so ill at times that she couldn't get out of bed, so we would always have some magical or wonderful movie on for her to watch to try and take her mind off of things. We just became used to having it on as a background noise. Her favorite movie to watch at the end was Harry Potter! She loved that sooo much! :D Anyway, it has stuck with me. My daughter doesn't watch a whole ton because we don't just sit in front of the TV all day, we go outside and play with toys and do other things, but she certainly does love to watch all the same movies that I grew up with! (And some new ones!) She loves to laugh and sing and dance with them all! It is sooo fun to watch a movie with a toddler! Totally changes the experience. So here below in the photos on the LO are just a few of the movies that are in circulation at the current moment! :D This LO is certainly not my usual style but I had kinda hit a rut in my scrapbooking and just needed a creative outlet, but had to get this LO done at the same time! I just sort of went with it and actually had a lot of fun! I don't exactly like how the journaling turned out, it doesn't matter how much I line things up I still just end up falling on the right side! :P Oh well. A bit of my character added in! :D Be sure to check out
here
what all the other girls did for this prompt and also our awesome GD Beth Perry!
Supplies: All things above are from the April
Studio Calico
main kit: Jack and Jill. (except for the red thread)
Then this LO is from last month's first prompt Precious Things. I honestly don't have too much to say about this LO because it is kinda self-explanatory. I will say that I have not healed completely, but doing things like this creatively helps me more than anything else. This LO came together in one night and it was magic that it did that. It has got to be my favorite LO that I have ever done. I wish to do more that make me feel that way, but don't we all! LOL! Anyway I took my inspiration from
Tori Amos's song Precious Things
.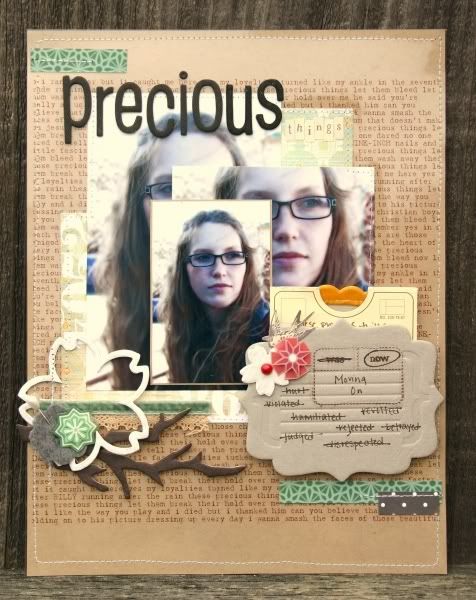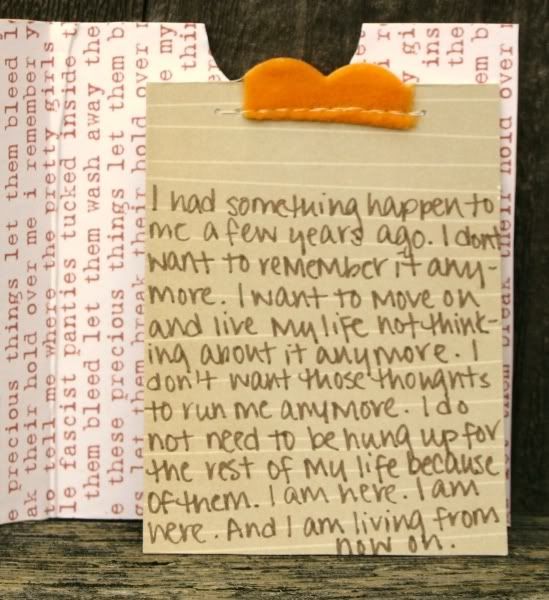 Supplies: All things used above are from Studio Calico's February main kit and addons.
And this LO is the second prompt for March called I'm Lucky. So appropriate for St Patrick's Day! :D Made a little LO about the luck I have in my life! Such a funny picture of them! :D
Supplies: All things used in the LO above are from
Studio Calico's
February main kit and addons.
Remember to be sure to check out the
Category Stories site
! There are two totally awesome prompts going on right now, Bedtime Rituals and Going to the Movies! You have until the end of the month to get you entry in for either prompt!!! And also be sure to put it into our
Flickr Pool
so that we can make sure we got it! Thanks for that! It makes it a lot easier for us all to view your entries and comment on them! :D And also be sure to check out the shop of our awesome sponsor this month:
The Paper Pixie
!! Love love love her designs!!!
Take care everyone!! And I'll have a new post up for you soon! Me promise!!!! :D ~Amy