Hi everyone!! I am back with a very be-lated announcement. :) I am a member of
Rahel Menig's new design team
for her amazing stamp company
SwissgirlDesigns
!! It is such a huge honor to be on this team, and working with a very good friend as well. :D I have known Rahel for a little bit now and she is seriously the sweetest person alive! I am truly blessed to know her.
If you are familiar with my blog or my work then you will know that stamping isn't exactly a go-to technique for me. I have done stamping for sure! But just not on a regular basis. Well this last year (maybe a little less) I have been in a pretty significant rut in my scrapbooking. I needed something to help me get out of it! Something new and challenging, and like magic, this opportunity came along! I am in love with having something new to work with on my pages! I even made the gigantic leap and started embossing! LOL! Crazy, no?! I am certainly no proficient at it, but I think with more practice and expanding my collection of stamp pads and powders, I'll get the hang of it before too long. :D
I want to thank Rahel again for giving me this amazing opportunity! I am super honored to be on the SwissgirlDesigns DT with an incredibly talented group of scrappers! Check out the announcement
here
. I still can't believe that line-up. I am HUGE fans of all those girls (including Rahel), and just hope I can live up to it! :D
Here is my first layout for you! Don't you just love that face? She is sooooo much more emotional than Cree was. And goodness she has one heck of a temper! When she doesn't get what she wants she LITERALLY lunges backward slamming her little self on the floor. :P Colliding with whatever she happens to run into along the way. It seriously makes my heart stop when she does it. Every. time. (Did I mention she is only one and I already have grey hair going on?!) Gah!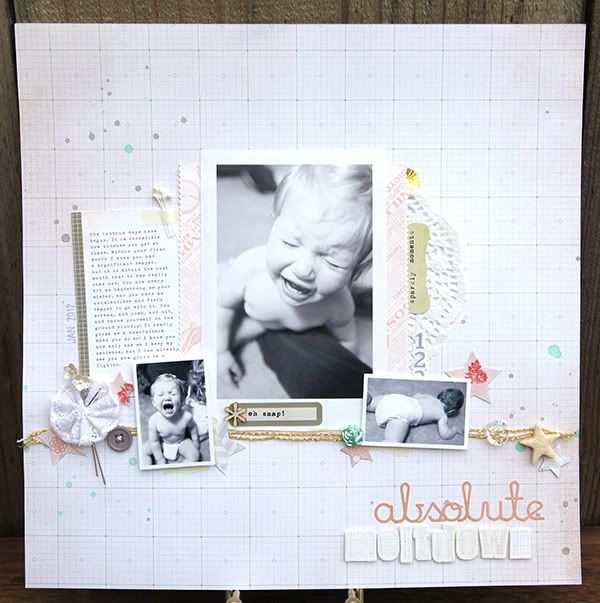 (I gotta admit I was slightly intimidated learning that almost all the girls are minimalists-and clearly that rubbed off on me with my first layout here-but I will work hard to make sure that I still stay true to myself as well.)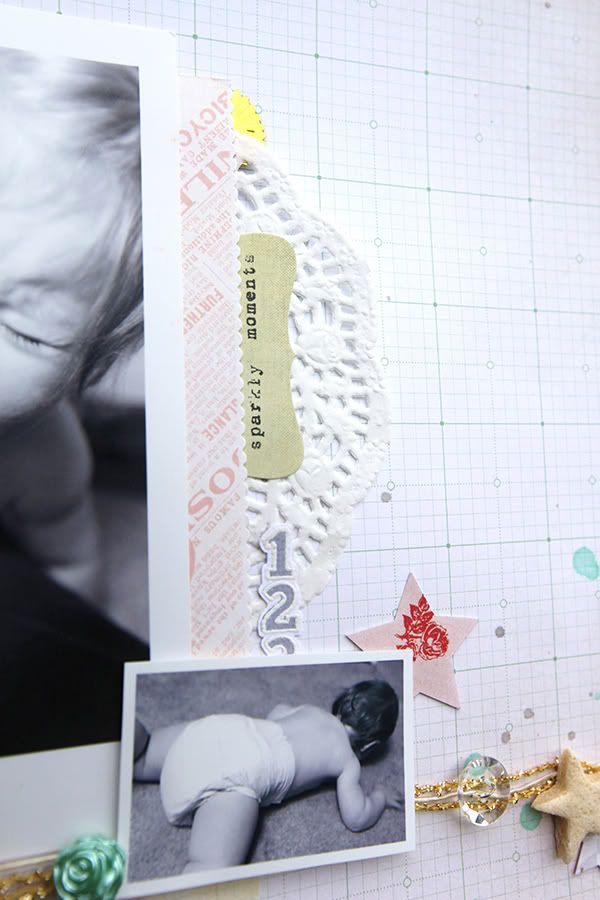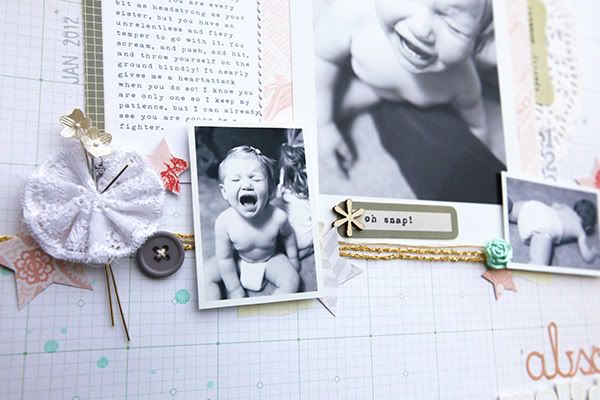 Well there you have it! :D More to come soon as I will be part of a Valentine's Blog Hop! Thanks so much for stopping by! Take care!
~Amy
Oh and P.S. Do you think this place needs a facelift? I have been feeling like it has for a while now but it is such an undertaking I honestly don't think I will be able to get to it til like April! LOL!