Hi everyone!! It has been an awful long time since I have come on here and updated.
Actually updated.
I have been busy, true. But mostly I have just been spending time with my family. The girls are growing so fast. I can't even believe that Aurelia is going to be 1 year old in a matter of days!! Time goes by way too fast.
I kinda realized lately that I needed to take a break. The signs were there I just couldn't read them til it had all fallen apart. :P Don't you just love that? lol.
Anyway, I have still been keeping up with some scrapbooking though, and just this week my
guest feature
at
Pink Paislee
went up on
their blog
! I am still so thankful I had the opportunity to guest for them! I used a wide variety of their products, including some of the first stuff I ever bought of theirs: Office Lingo paper! Loved how it all turned out.
*Note: I really really REALLY tried to get InLinkz set up for you guys so you would be able to see what products I used on all these, but the site is not working with my internet explorer browser or something. Sooooo, I'm stuck. I'll keep working on it and hopefully be able to figure something out.
*Edited to add!!* I got InLinkz to work! :D Enjoy!
Here they are! :D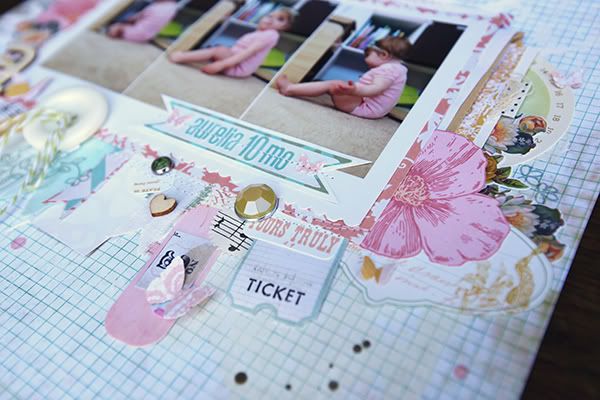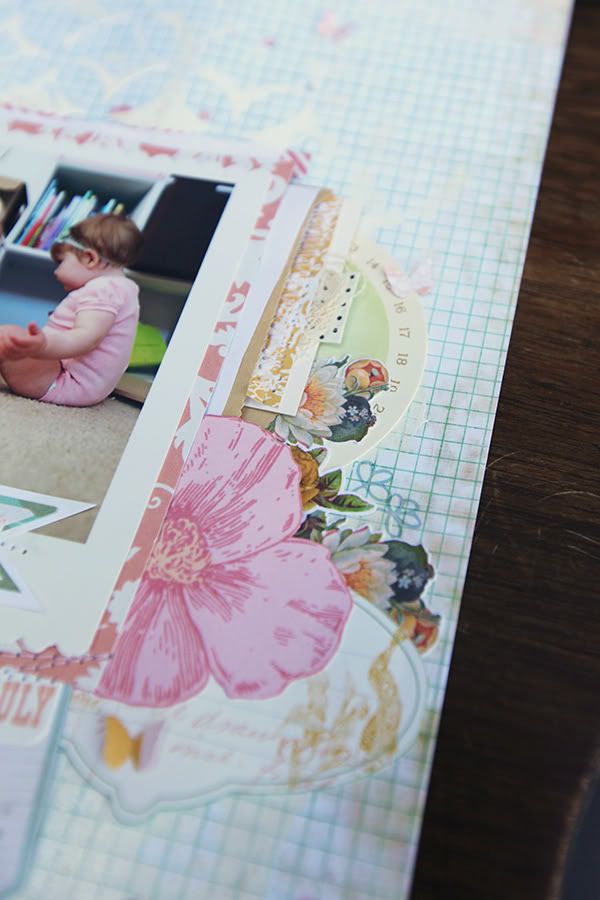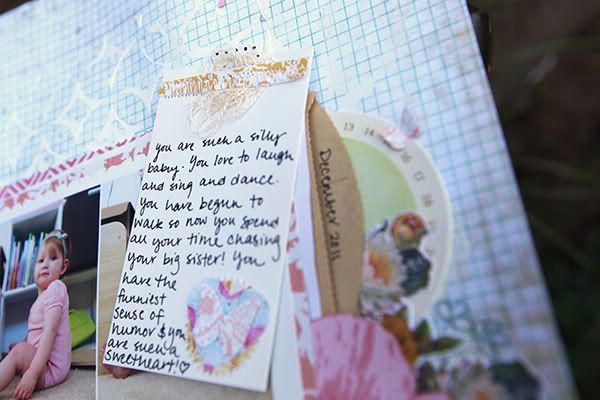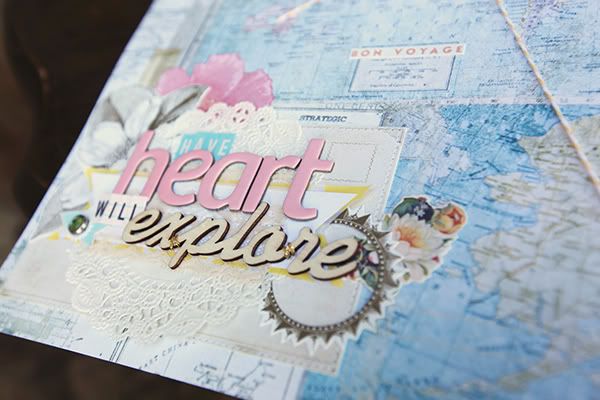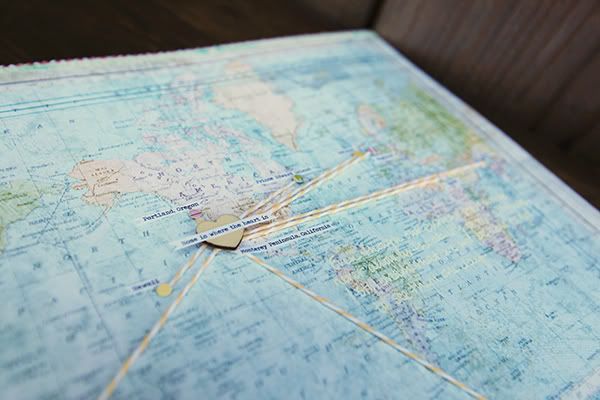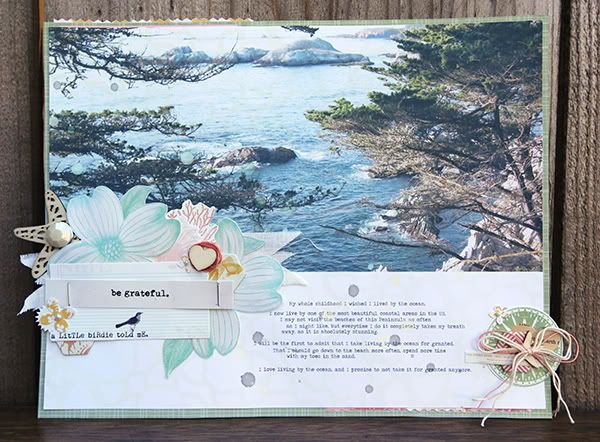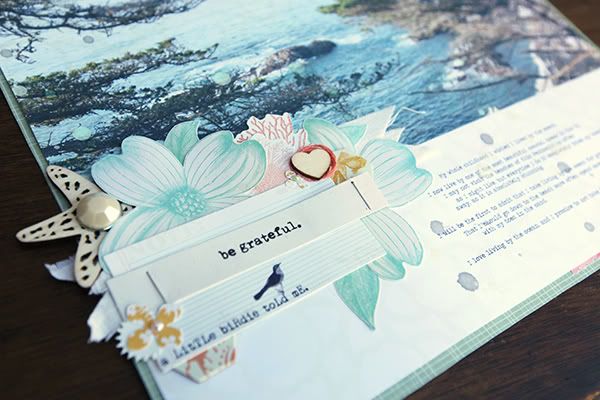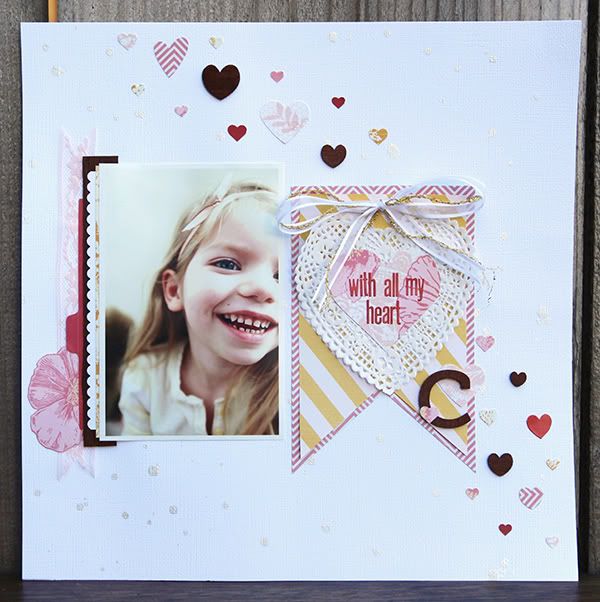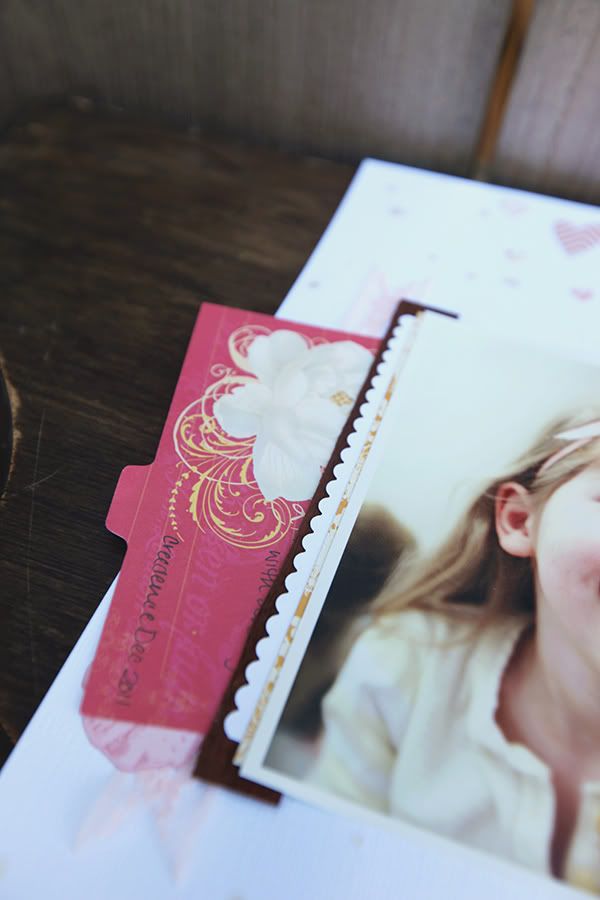 This little brooch is a little something I made as well (but somehow it didn't make it into their post on the Pink Paislee blog). Almost all the layouts above have little banner/pennant flags on them made from the Mistables muslin scallop trims. I altered them by cutting all the little scallop parts off, making just long strips of the muslin that I then cut into. I was left behind with all these little half circles, and decided I would try my hand at flower making! I added it to a Pink Paislee flower from the Enchanting line (?), and also some velvet that I had in my stash. It is so pretty and was super easy!
Well that's the whole thing. I have tons of stuff that I haven't shared from my dt positions, and really need to get on the ball and share them. I will try to do that soon! :D
Take care everyone!
~Amy