Hi Everyone! :D I'm back sooner than my usual, but later than I had wanted to be. My goal this year to get into a everyday/every other day/every 2 days kind of blogging routine. So I am hoping this morning I can get some work done on that. :D I have lots and lots that I haven't shared with you all. I have been keeping my galleries somewhat updated, but have been slacking on the blogging of my LOs. I wasn't sure if I should try to show them all in one lump sum, just to make sure that they actually make it on here (laugh!), but I decided instead that I really should work on the blogging routine, and always having something that needs to be shown will help with that.
Firstly though, I want to thank all of you who still read this blog, and for all your wonderful comments! I read every one of them, as they all get sent to my email, and I have the best intentions of writing each one back, but it just doesn't seem to happen. I am going to really work on that this year, so if you left a comment on my last post, then I will be getting to writing you back real REAL soon! :D And I know I mentioned a while back that I had lots of stuff to giveaway on here, and I want you to know that I still have all that stuff! I am still going to do the giveaways, but at this time I am having a hard time lifting boxes and going through stuff for the different packs of giveaways, so I think they will have to wait til the baby arrives and I can actually do stuff again! So thanks so much for being patient with that, but I gotta ask you to be patient a little longer. It will be worth it! :D

Speaking of the baby, I had my 38 week check up today! :D (No progress from last week though :P Still dilated to just 2) We are getting so close it is really making me nervous! I am very anxious to have this baby, as my body is just shot right now, but I am also extremely nervous about delivering as many (MANY) things did not go right last time, and it just makes me worry about what is to come with this one. I have a much better understanding this time as to how much I can go through, but I just don't want it to go as far as it did the first time because it put so much stress on Creedence during her delivery, and I don't want that to happen with this little one as well. So things are to be done a little different this time, but I still hope to be able to do it naturally. The big thing that will determine how this one goes is if this one starts on it's own! :P Inducing did me in last time, and I want to avoid it if at all possible this time. Either way, I will be keeping you all updated on how things progress before I go into the hospital. Neither Jed nor I have phones that can do internet stuff (I actually don't even own a cell phone! :D), so all updates about the delivery and arrival of our wee one here will be after I get out of the hospital, but I promise to make sure that happens! :D

Ok so I started trying to figure out (from memory mind you!) what LOs I had shown here and what ones I hadn't. Well it hadn't been working out too well for the last ten minutes so I have resorted to going back through my own blog to see what is actually on there. :P Pathetic! Laugh!

So I guess I will start with a few things that I wanted to announce about that are happening over at Noel Mignon! :D
First off is a class run by the amazing Virginia Tillery that starts on Saturday the 15th! :D I am taking the class, and seriously can't wait for it to begin! It is a companion class to the
Very Virginia kit
(only 2 left!) that came out just a little bit ago. You are not required to have the kit to take the class, but seriously who can resist this gorgeous kit!!! Go check out the kit
here
. And check out the class description
here
. :D It should be tons of fun!
Next thing going on over there is the announcement of the Valentine's Crop!! :D I am super excited!! Already planning my challenge, and trying to get ideas for other things. The February kit will be here with me soon, so I will be ready to begin as soon as it hits my front door! The sneaks for the February kit have not started yet, but don't frett! They will be starting very soon! Just watch the message boards as the kit items have already started arriving to Noel! She did give one little verbal sneak here, in case you simply can not wait to know what is kind of in the kit! :D (She is seriously such a huge tease for doing this! :P)
Hope to see you all there at the Noel Mignon message board for both of these awesome events happening real soon! :D
The last thing I wanted to announce is something that had me squealing! Literally! I have tried out for this team before, and did not make it, and got crushed. :( But I moved on and thought maybe I would try again another day. Well then they had their Featured Guest artist call, and I decided to go for it! It actually works out much better for me with the baby coming and all. :D But HOLY COW I was stunned that I actually made it!!! Yay! I am super honored to be on the list with all these amazing ladies! I can not thank Pink Paislee enough for the opportunity! And this will be my first Guest Design spot so I have actually hit a scrappy milestone too! :D Laugh!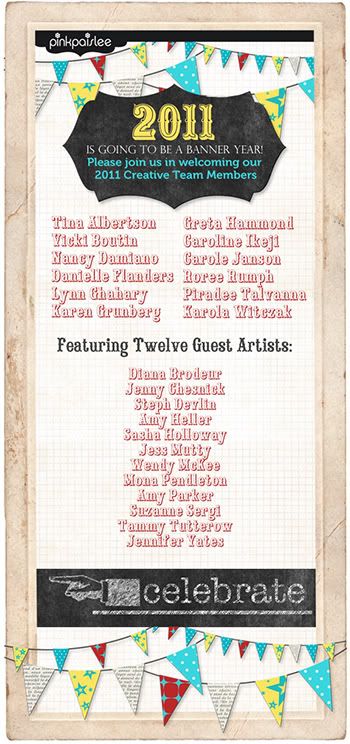 Well seeing as this has turned into a pretty long post, I will just wrap it up with a LO share. :D A LO about my OLW for 2011, for the She Get's Misty challenge over at Noel Mignon, and made with the amazing Very Virginia kit I was telling you about. :D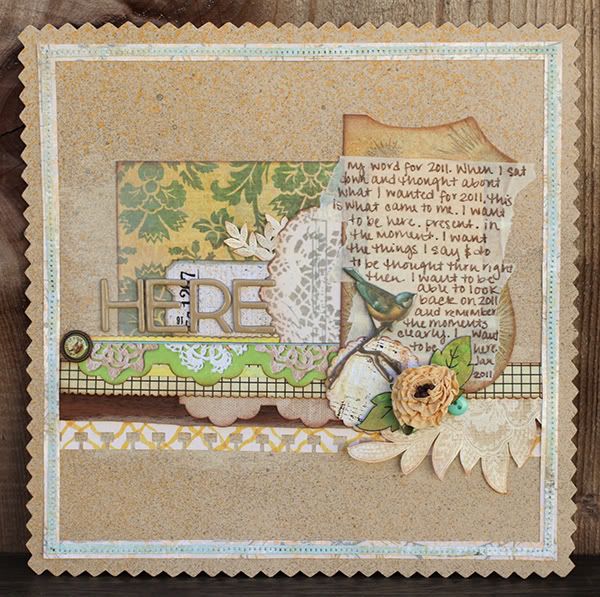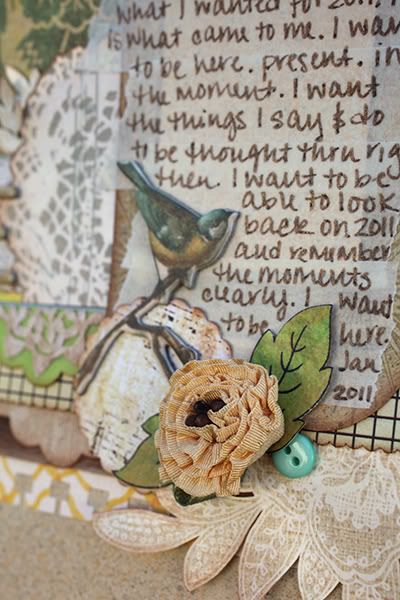 I will be back soon with more to share! Take care everyone!! And be safe! There are a lot of storms out there right now.
~Amy