Hi Everyone!!! :D I have desperately been meaning to get back on here and start doin some more posts, but gah it has just been hectic!! :P Thought last Thursday we were gonna have to head into the hospital, but nope the contractions stopped. Not sure if I have progressed any more since, but either way I am still very much preggin along here. Laugh!
I am stoppin in real quick to let you all know that an awesome thing is going on right now: a Blog Hop over at Noel Mignon!! :D So exciting! If you already know this then that means you came from the
lovely Jill's blog
! If you didn't know about the blog hop, well head on over to
Kim Moreno's blog
as she is the first on the list!! :D Here is the description of how to play along:
Welcome to the blog hop for the NoelMignon February kit, "Truly Scrumptious"! Let's play a little word scramble game, shall we? As you can see, there is a letter showing in my sneak, and there will be letters in everyone's sneak peek. Here are the rules:1)Follow the hop in order(go back and start at Kim's blog if you are starting here). 2)Leave a comment on each blog showing that you have picked up your letter from their sneak. 3)Collect all the letters and unscramble the word. 4)Leave a comment on the last blog of the hop on Thursday, revealing the secret word, and you may be one of 3 lucky winners to win $10 off their kit purchase!
It's that easy!! Here is my sneak: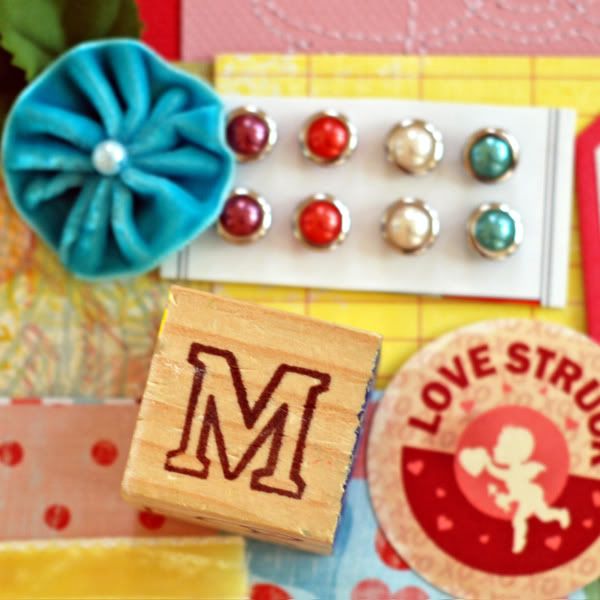 Isn't it incredible?!!!! I am dying over the colors! Just love it! :D Now since I am the last stop for the day (Wednesday), this means you all need to pick up tomorrow (Thursday) morn with
the super sweet Diana
! She will direct you where to go from there!! The best of luck to you all!! Hope you enjoy all the sneaks as much as I am! And just so you know this amazing kit goes up for sale on Friday morning, so don't miss out on it!
And last thing real quick, just wanted to remind you that we are having a Crop this next month! Super fun stuff planned, so mark your calendar! See you all there!!
And Thanks so much for stopping by!! I will be back very soon with more updates! Take care! And have fun with the blog hop!
~Amy