Ok so I am quite a few days behind on posting these but better late than never! :P The reveal was on the 28th of January, which was later than it normally will be in the future. Usually it will happen on the 25th, with sneaks starting on the 16th (or as soon as any of us can dish them out after the 16th!).
This kit was such a fun one! It is Valentine themed, which was lovely for me because I hadn't got any of the Valentine stuff that was out as of recent. (Themed kits are a little intimidating, but no need to worry, this is the last themed kit for a while from PDW. They are going to resume regular kits, and then in April Michelle will start the addon kits and project kits again! Exciting!) This kit is also really eclectic in that it has lots and lots of little things and variety! From tons of ribbons, to fabric strips, to confetti, to cupcake liners, to tons of buttons-there are a million little things that add the perfect little touches to your LOs and projects! And seriously I have a whole freakin ton left of my kit! I gotta figure out some more stuff to do with it! :P So without further ado-I present to you Polka Dot Whimsy's February kit PS I Love You!!!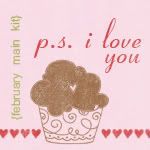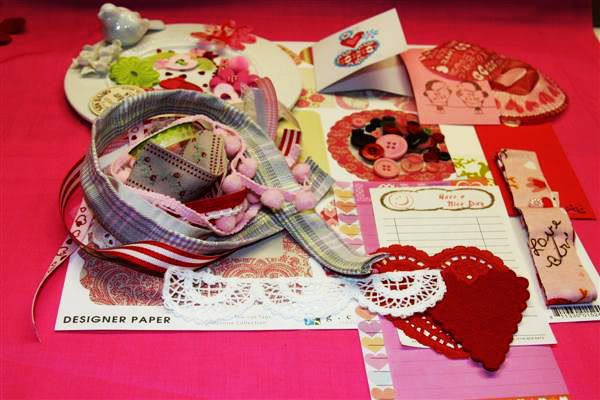 And here is what I did with it:

First up is a Valentine banner that I made. Kinda similar to the one I did previously with Prima stuff (love making these!), except this one actually says Happy Valentines and has hearts instead of stars. Please forgive my horrible photos of it, it was super windy outside and I absolutely suck at photographing indoors. :P But you get the idea of what it is.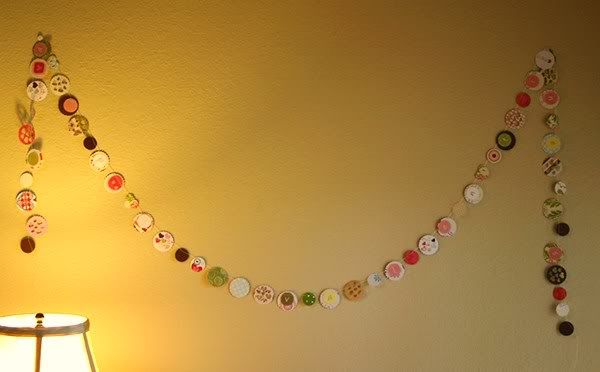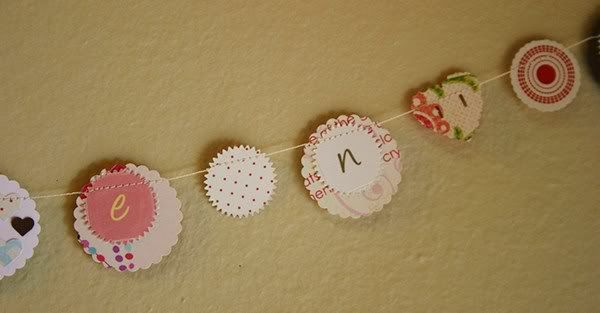 Other supplies used (besides the PDW kit): Martha Stewart punches-starburst, scalloped 1 in circle, heart confetti, heart button double punch; Marvy 2 1/2 in scallop punch; and my sewing machine
Next up is the first of my LOs. I love this Pink Paislee die cut paper! Love.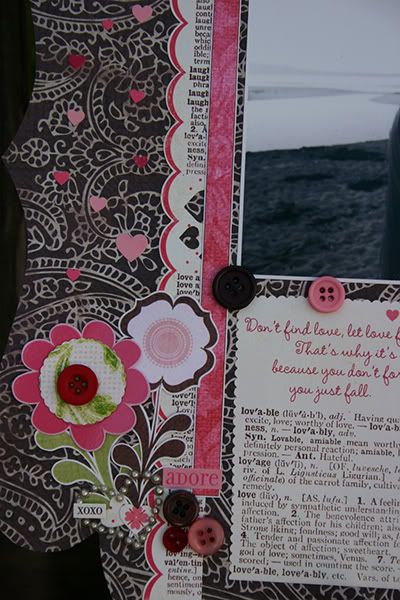 And this is the other LO that I did. I had lots of fun with this one! Misting and painting!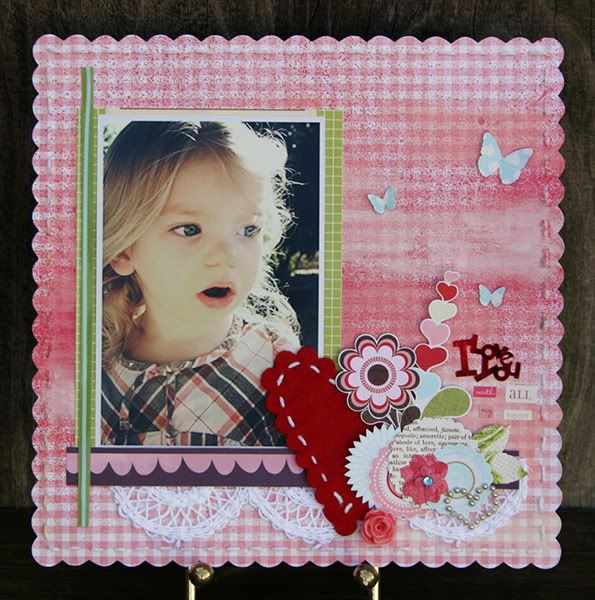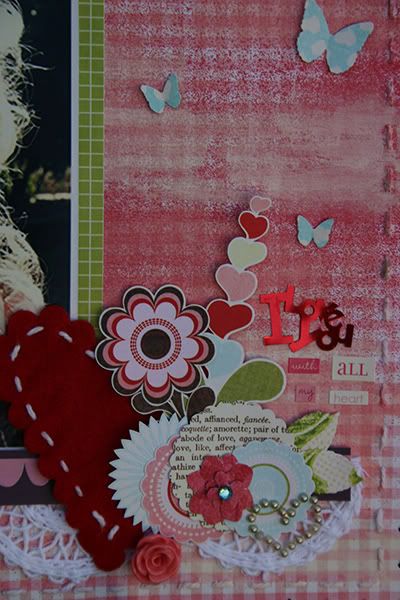 Here I decided to make a headband! I used
this tutorial
from
Rachel Dunbow's blog Smile and Wave
. I thought it was the cutest thing I had ever seen! But it didn't look nearly as cute on me. LOL! Anyway I used part of the two fabric strips that came in the kit. Sorry for the super bad shots. I seriously took like a 1000 and these were the best out of them all. :P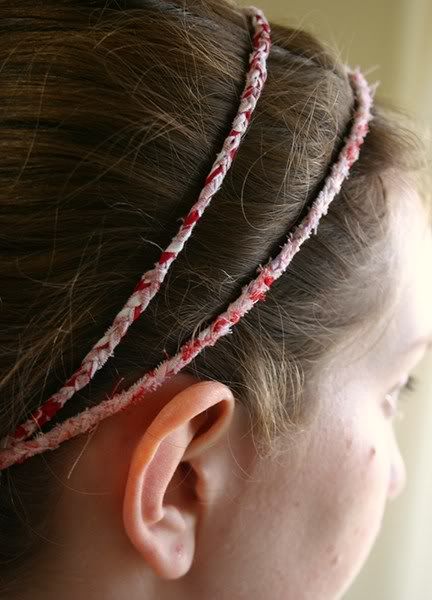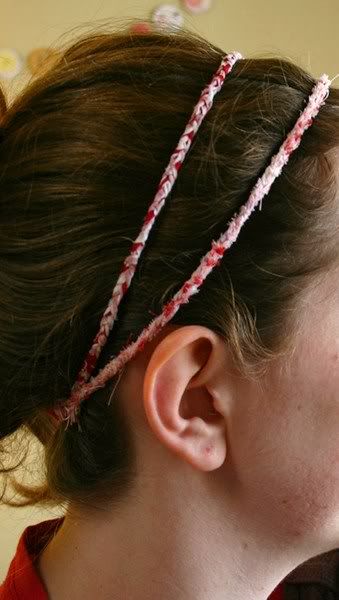 But oh no! I didn't stop there! :D I had to make something similar for my Creedence. And the pics here are even worse because she was soooo not in the mood to cooperate! This thing has not been back on her head since, which sucks cause it is kinda cute! Oh well.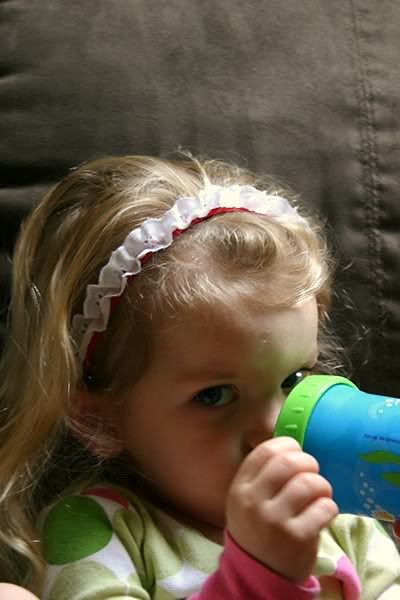 And there we have it! I was kinda disappointed in myself with this reveal, but I only like one evening to work on all of this and then a little bit of the next morning. Next reveal I will have a whole ton of time to work on the kit! I am excited because it should be here soon! :D If you haven't signed up for the newsletter than click
here
and do it!
I am working on a couple other posts that has the stuff I did for CHA, and another that has all the new CHA things that are on my ToGet list! And also I am going to be doing an overhaul of my blog because it is in desperate need of such. :P Take care!
~Amy