Oh my goodness! It has been a long two days!! I have stayed up till 4 am the last two nights in a row and I feel like I am going to collapse right now! But..... I have not been this inspired in a very very long time! I have felt more creativity flowing through me than ever before! I came across this site a couple days ago and fell in love! There is so much amazing talent there I can not even begin to tell you! The site is called
Label Tulip
. They are a kit club, but
soo
soo
much more inspiration-wise. They are almost 1 so they were having a birthday?anniversary bash with some amazing challenges! I had to participate. (please forgive bad pictures. the lighting isn't so good in our house right now seeing as it is foggy outside).
This first challenge was done by
Waleska
. We were supposed to create a LO using this ad below as our inspiration! I thought the ad was awesome and great for use as a sketch. Below it is my interpretation of the ad. It's called So Much Energy. And some close ups follow.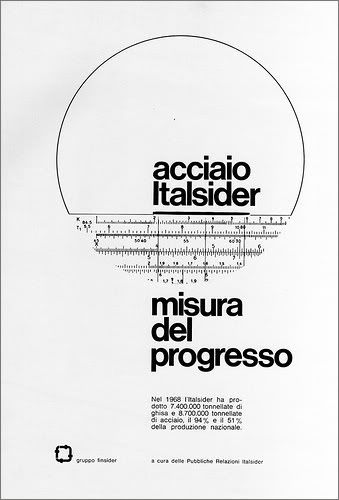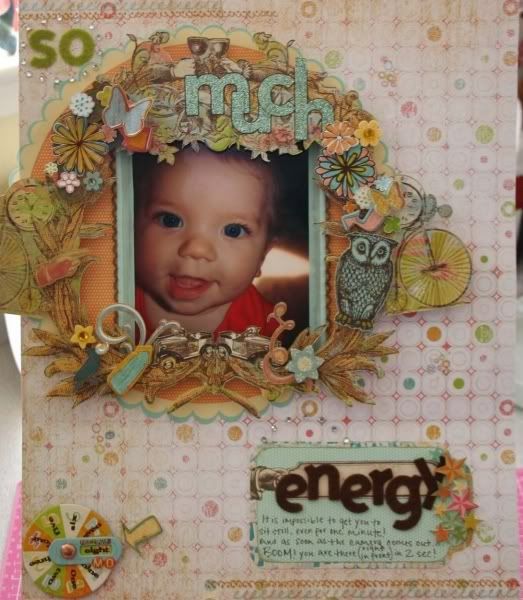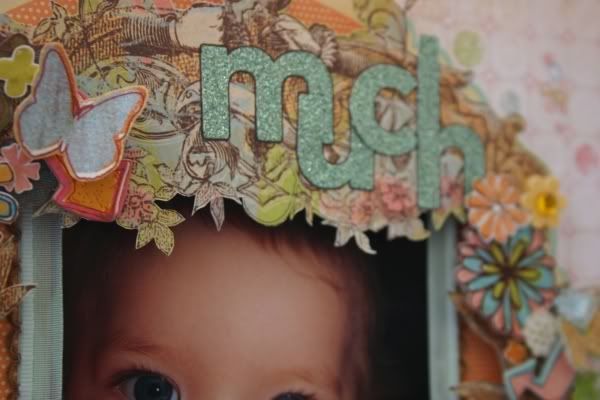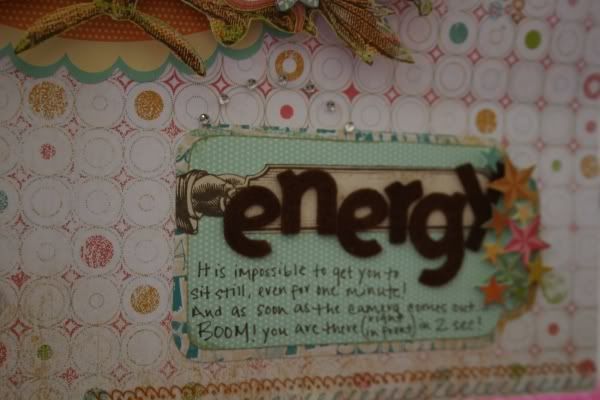 This next challenge is the
TG
Lift Challenge! I have never done a lift before so I was anxious to do this! I did mine from
Holly Hanks
These Are The Days You'll Remember LO from the April 2008 gallery. This first pic is Holly's, the last two are mine.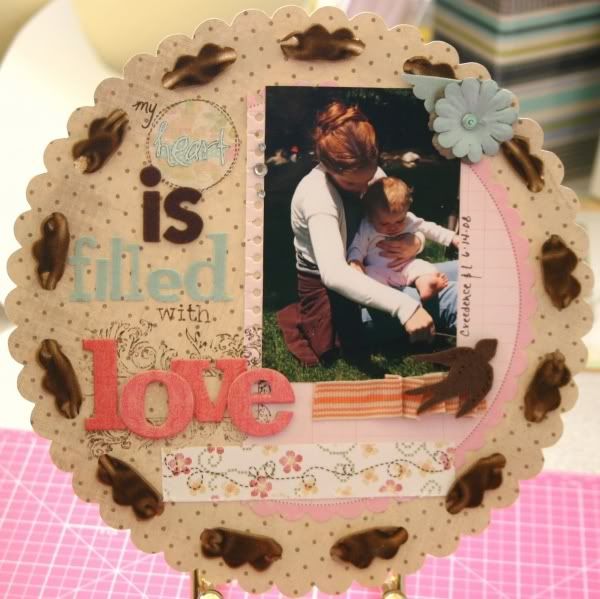 This challenge was done by
Holly Hanks
. It is a mini album that she designed the template for! It is so easy and so so much fun!!
Here
is the link to the class! Do it You'll love it! I had such a great time doing this album and have so many ideas for more. I know I am going to be doing some more of these real soon. Holly's version has ten pages and she told us all that we did not have to have that many, depending on how many pictures we wanted to use. It just so happens though that my daughter just turned 10 months! I thought it would be the perfect subject for a little brag book! And it worked out wonderfully! I absolutely love it! Give it a try you will too!~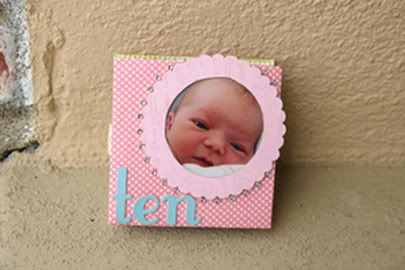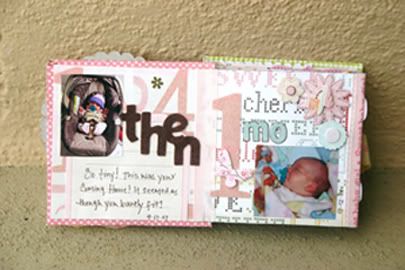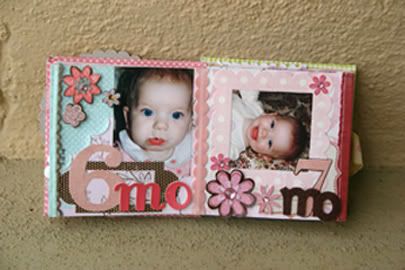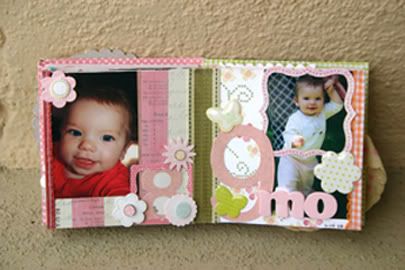 This one was a "scrap your stash" challenge! Goodness knows I needed to do this one
because
my scraps of paper container was seriously overflowing! I took some pics of it before I started to do this LO so that I could show you but I think I will go ahead and spare you that. I used so many little bits of paper here and there that it is such a
hodge
podge
of mess that I didn't think it would look that good. But I am actually pleased with how well it turned out. Now I have to mention that everything except the pic and the
thickers
came out of my scrap boxes! I was so proud of myself for that
hehe
. Even the backing that everything is on came from a stack of 12 x 12
cardstock
that I used up last week! I had lots of fun doing this one because it took no planning whatsoever, just placing and
pasteing
! Great challenge and if I could do more "scrap your stash" challenges this way, I would in a heart beat! This layout is called Off She Goes. You can not tell there is a She in there because it blends in with the picture (Doh!) buuut it is there.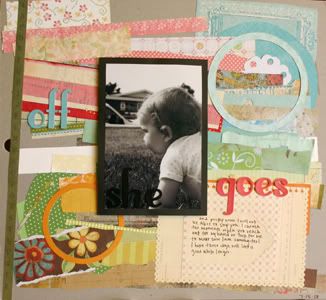 That's all for now! I will hopefully be back later when Creedence is sleeping to give you the LO I gave sneaks of a few days ago! Take care ~Amy~