Hi! So my workload for this last CHA was REALLY light! :D I only had to make one layout for Crate Paper's booth at CHA, and one for their blog to use a week later. I was actually quite thankful for this because it turned out to be a rather busy time for me at home. :P
My CHA assignment was to work with Peppermint, which is their Christmas line. So gorgeous! I am totally in love with the colors of this collection, and all the patterns and details just make it wondeful! :D The only hiccup I have with a holiday collection is that we NEVER where I live. :P Never enough to really be able to take a picture of before the sun comes up and melts it that is. Laugh!
So I had to get creative with my subject. I chose to use some pictures of Creedence spinning the sand at the beach, pretending it was snow! This little girlie wants to go see the snow sooo badly! I honestly think she will be quite shocked when she finds out how cold it is! Laugh! Either way, I am really happy with how this layout turned out, and wish I still owned it :P But I seriously have enough product to be able to recreate it if I wanted. :D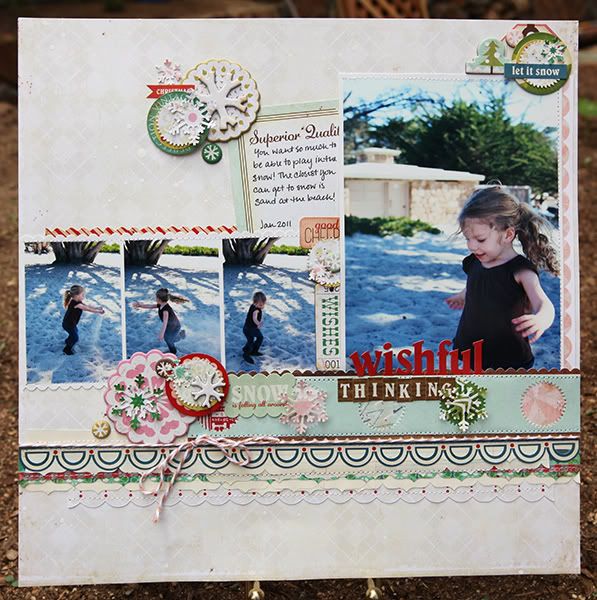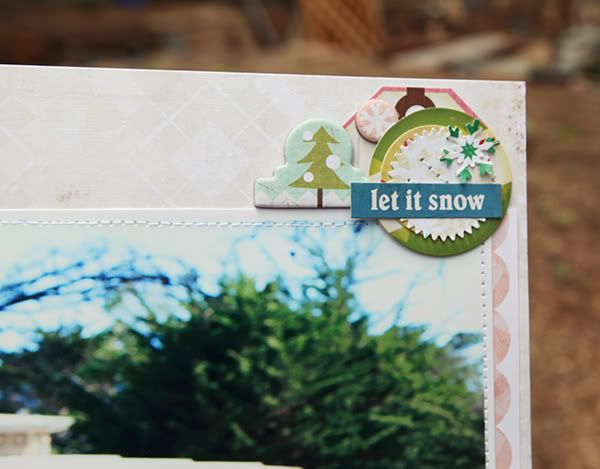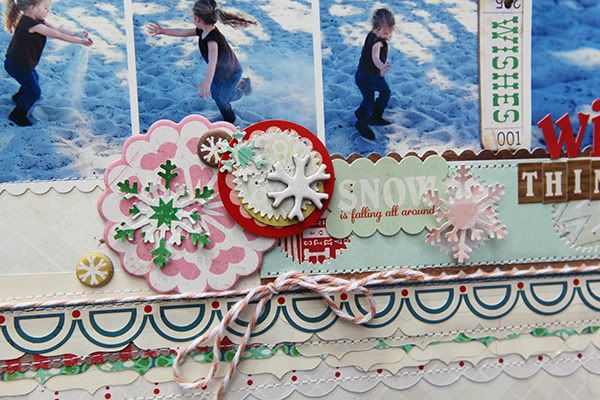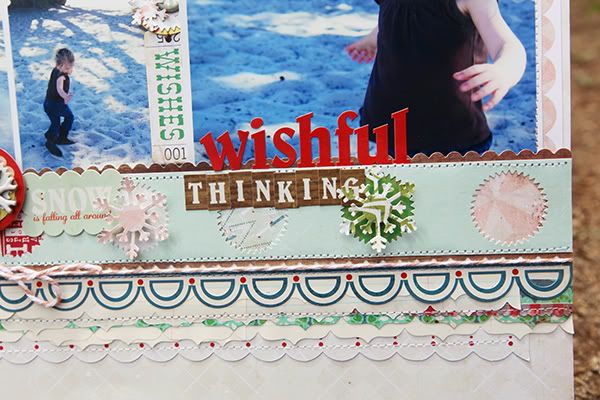 Be back again soon with another Crate Paper share!
~Amy