Uhhhhh, Amy? Where'd you go? Yeah I kinda disappeared. Sorry bout that! :P It's crazy how fast days go by! I had planned a scheduled post to go live on the 2nd (yeah I know! that was almost 2 weeks ago!), but clearly it never posted! :P Which means that I have no clue how to schedule a post in blogger. LOL! You would think it would be easy, but I didn't really research it, and it was my first time doing it, so honestly I am really not surprised that it didn't post. Me to a T! Clumsy and, predictably, a mess it up kind of person. But I laugh about it! :D I eventually get things to work right, it just doesn't happen the first few times I try. LOL! Oh well.
Anyway, I have things to share, but first, like I said I would, I will tell you how we spent our day on May 1st. (I wrote all of this about my mom days and days ago, so know that when I wrote them I was pretty much talking aloud to my mom, and that it was all relevant at the appropriate time). (I hope that made sense there?)

That particular day is a very special one for my family, as it is the anniversary of my dear mother's passing.
The family tries to get together as much as possible at this time of the year, but this year we all just spent it quietly in our own homes. There is to be a lot of traveling by a good portion of the family towards the end of the month (as my brother comes home from Germany on leave before he ships to Afghanistan!), so spending the first part of the month without family certainly wasn't hard to do, as I know I will see them soon. :D One thing I do every year, to try and remember the happy times with my mom, is to watch all her favorite movies. :D She absolutely loved watching movies, as it was one of the only things she could do for about the last year of life. Creedence and I watched
Harry Potter and the Sorcerer's Stone
(0ne 0f her dear favorites),
Up
(that wasn't a movie that she saw but I know she would have adored it!), and
The Muppets Christmas Carol
. :D (We didn't sit for the whole time these were on, they just sort of played in the background while we did other things). And the last movie I watched that day was probably one of the funniest movies I have seen in a long time:
Murder By Death
. If you haven't seen it, SEE IT! It is classic slapstick, and has a stellar cast. It is an older movie, so if that is not your thing, well I don't know what to say! I absolutely adore it, and am so glad it is on Netflix instant! I have played it several times since last Saturday, mostly at night when I am scrapping. :D My mom loved that one too. :D
Majority of the time we would go down to The Cove (wish I had a pic to show you), which is a little spot on the beach where we spread my mom's ashes. (We know you are not legally able to do that but we did it anyway) But as of recent the cove is inaccessible. The water is just too high and too much sand has been washed out so what used to be an easy hike down some rocks and then a huge sand hill is now a rock cliff with no more sand even remotely close enough to even jump down to. :P Just sitting on the rocks though looking out at the ocean makes me feel closer to her somehow. It has been 7 years, yet somehow the pain has only gotten worse. I am so happy though that I have my family, we are all very supportive of each other and I find myself leaning on them quite often when I am particulary down.

So here is to you Mom!! We miss you and love you lots! I give my little Creedence extra hugs and kisses just for you! (well and for me too!) :D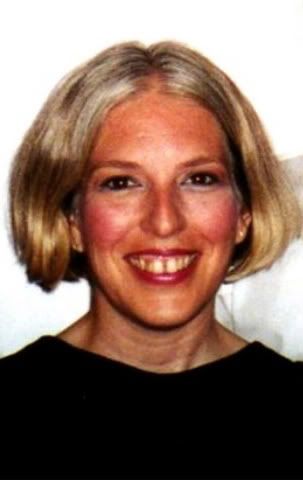 Cathy Diane Parker-Sonoda Nov 30 1957-May 1 2003

Ok so I started writing this post, didn't include any pictures in it yet, then came back to it a couple days later and totally could not remember what things I had to share! :P LOL! I am losing my brain. I had to look at my older blog posts to see what I had last posted and then figure out what hadn't been posted. I am such a dork!

So! Awesome news! Even though it is most certainly old news now! :P Cosmo Cricket has released a new line called DeLovely!! It is bright, and cheery, and oh so cute! I created two projects with it-a little LO that was fun to do, and a card just because I couldn't resist that little chair!! :D I have another LO in the works, I just havent' finished it yet. :P I'll for sure share when I do, as it will look completely different from these two! :D At least I hope. Like I said, it is still a work in progress. Oh and I wanted to share-I got an email a little bit ago when I posted this LO on 2Peas from Francine Clouden, (who was so nice in the email!) she write this great blog called Craft Gossip!! She does a feature on her blog called Inspiration du Jour, where she features a LO/project that she thinks is inspiring and she asked if she could feature my LO!!! Of course I said YES! I was so honored that she asked! Check out the feature here! Thank you soooo much again Francine for liking my LO that much!!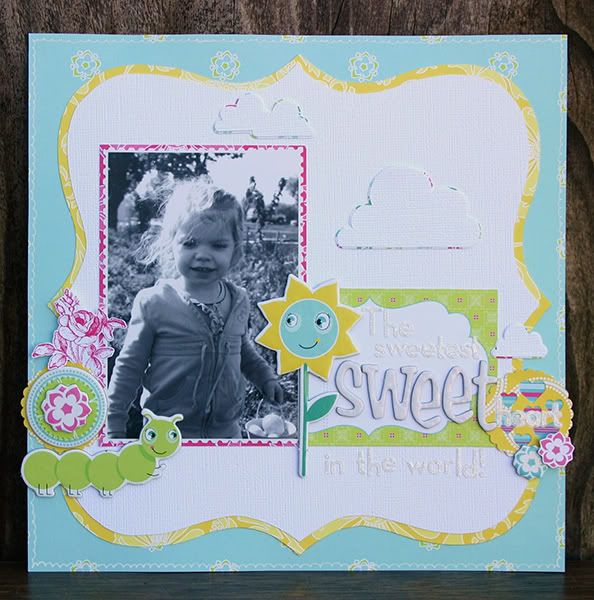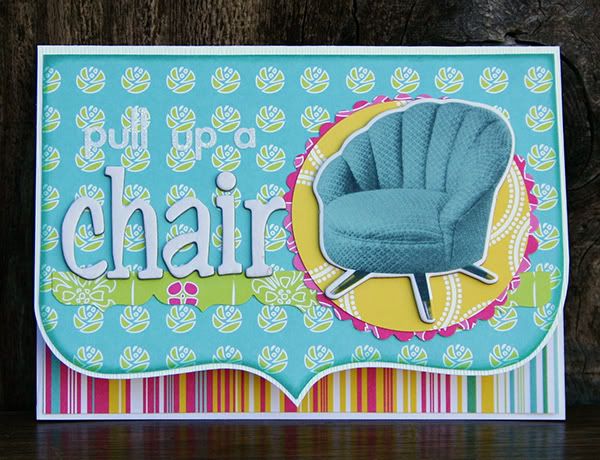 Next, I wanted to share with you something that I wanted to get up on the blog when it went live on the Crate Paper blog days ago.....My first Crate Paper projects!! Wow it is so scary to see your own pic on there! Makes you scared you will screw up somewhere or something! (:P Ha! Like that would ever happen...to me. Ha ha ha. ha. ha. *total sarcasm* I am just waiting for me to do something silly and not even know it until the whole rest of the scrapbooking world does.) Anyway I am just for now going to link you to the blog as I don't want to make this a super duper picture heavy or really long post today. So I will have that all for you on Tuesday or Wednesday. *PROMISE!* :D I do. Cause I won't be depending on my prescheduling blog post skills.

And the last thing I am going to share on here today is.......I made the Noel Mignon kit club design team!!! I couldn't even believe it!!! I am so thrilled!! Noel's kits are huge, huge! and they are so fun and versatile! She makes the best kits! Hands down. :D I right now have Lemonade Stand, and can't wait to dive in!!! That link will take you to a post where Virginia will show you in a video everything in the kit! I will have more to share on this soon, I am working on my first challenge LO right now and it is going to be super fun!!! :D I'll talk more about all of this later this week.
Well that is all I have for right now, but I will be back in a couple days! Take care everyone!!!
~Amy