I have been thinking a whole lot. I don't really have any relationship with this blog other than to just share my layouts. And I feel very sad about that.
So here is to changing that:
I am missing my mom very much today. I miss being able to talk to her and get advice from her. She wore her heart on her sleeve so
passionately
, and I have tried so hard to live my life like that. But sometimes that can get you into some pretty hot water. I am watching Pride and Prejudice today, it reminds me so much of my mom. We watched that all the time.
I am not sure what to do right now. Or what to say. But no matter what, I will be true to my feelings. No matter the consequences. And I will be proud of myself.
:D
And because I can't do a post without a pic: here is Cree from the other day. She fell asleep standing. With mismatched
BabyLegs
on her arms. She is such a crazy maniac girl.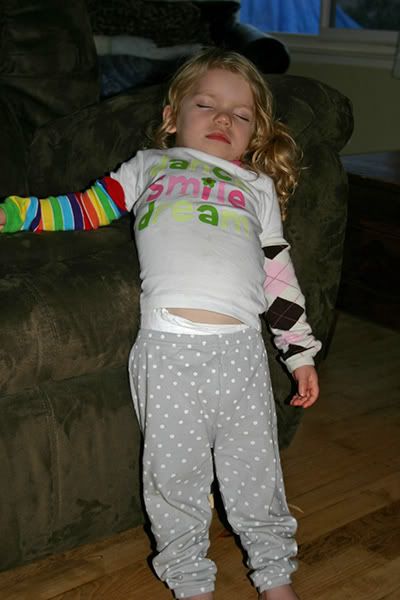 Take care
~Amy