Hi Everyone! Been a long time. (I honestly have no clue if I still have readers or not! LOL! Hopefully not all of you have abandoned me!) Lots been going on, but mostly we have just been either busy or sick. :P Seems we always get sick this time of year. Last year at Thanksgiving we were taken out by a serious cold or something and it lasted for FOREVER! Well we are kinda going through another one as it just won't go away. We are non stop runny noses and coughs and feeling icky. Which really stinks because that means Creedence is missing speech therapy and play and learn classes. But she has recently been making a lot of great improvements so after talking with her speech therapist, we both feel she will be just fine waiting to resume sessions til she is fully recovered. Which she pretty much is, it is just me and the baby now that need to get better! LOL! I am always the last to get anything and it always takes me a really long time to get better. But lots of rest and vitamins should start helping soon. :D
So I wanted to share with you all some pictures from this last couple months. Creedence's birthday was the 12th of September (!!), and I realized I had never shown any pictures from then. She turned 4! 4 PEOPLE! I can't even believe it. It is incredible to think that 4 years have passed!
This little girl changed my life. She made me a mommy and it is the greatest thing to have ever happened to me. Even though she is wild and crazy and loud and extremely energetic, I adore her!
She is funny and silly and creative and resourceful, proactive and determined. She can be so caring and sensitive and emotional and loving. But she is also a force to be reckoned with. She is headstrong and stubborn, eager and strong-willed. She is also still extremely impressionable, as she still is only a little girl. I think Jed and I tend to forget that every now and then.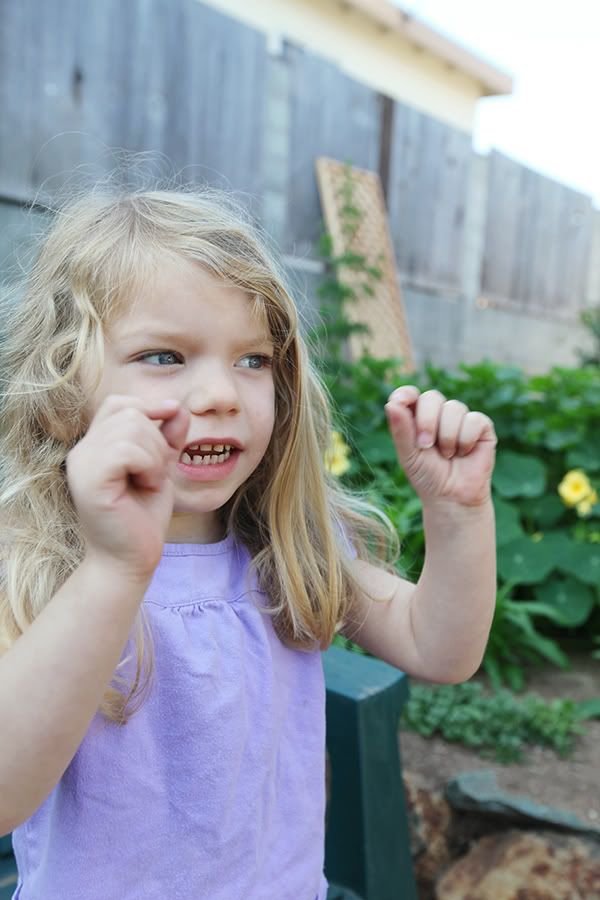 She is a non-stop chatterbox anymore, and is always some sort of character or animal. And even though I LOVE this about her, I do worry for her with always being something else. Sometimes other little kids don't really 'get' her, and it really breaks my heart to see that. I want so much for her, but I am realizing there is very little I can do at times to help her. She just kinda has to figure some stuff out on her own, and making friends and fitting in with them is one of those things. Once she gets a little older and understands other kids better, then I think I will be more helpful, but for now I just have to let her be. Letting go of that control is a hard thing to do!
Real soon we are going to be putting her name in for a couple schools around here, and OMGOODNESS I am so nervous about that! I have no clue as to whether or not she will be really ready for it then, development-wise, but we have to put our name in early if we hope to have a chance when the lottery is drawn in February. If she makes it into one of the schools then we will start assessing her to see where she is. And that is still a few months off so we are working hard to try and get all ready for it! :D She is very excited!
So that is what is going on right now with the Munchkin. :D She is being as great a big sister as ever and is just busy being a crazy happy 4 year old.
And because I probably should start catching up with my scrapping shares that I have been making, here is a layout that went up on the Crate Blog on Tuesday for the Farmhouse Harvest Week event going on right now! :D I made a layout about our Autumn tradition of visiting the Hacienda Hay and Feed store here in Carmel Valley. I love that place so much, and these photos are some of my favs from our visits there.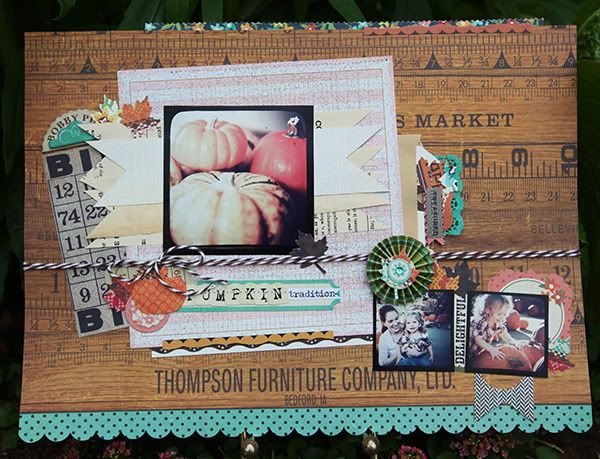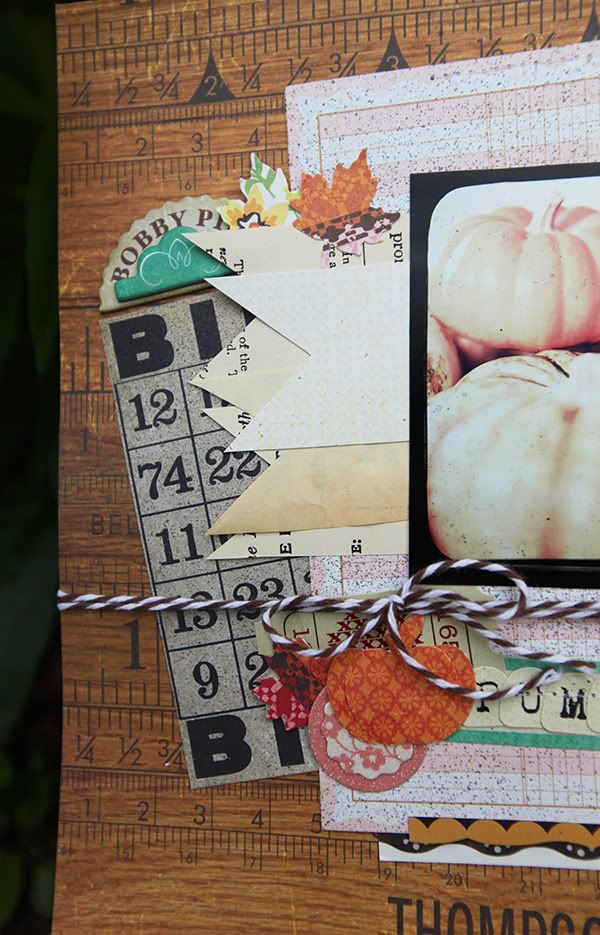 I have to give credit to
April Foster
for the
TTV tutorial
! Be sure to check it out as I am in love and have been converting my photos into these non-stop! :D
Til next time! Take care!
~Amy