Hi Everyone!!! Got a couple shares for you all today. :D I have been crafting! It feels so great to be scrapping on a regular basis. But after I get this up I have some major house cleaning to do! :P
First of all I wanted to share with you my very first Authentique Paper layout! :D Yay! It is up on the
Authentique blog
today for our first challenge as a DT! You should totally come check it out as the DT just did an amazing job with the sketch! Hope you all get a chance to play along as we would love to see what you do with the sketch too!
On this layout I mixed a couple different lines, using my favs from them. :D It is so awesome how well all the lines work together! I put my own twist on the sketch for the challenge, while still somewhat keeping the basic design. This layout is sized 8x8.
And a few close ups...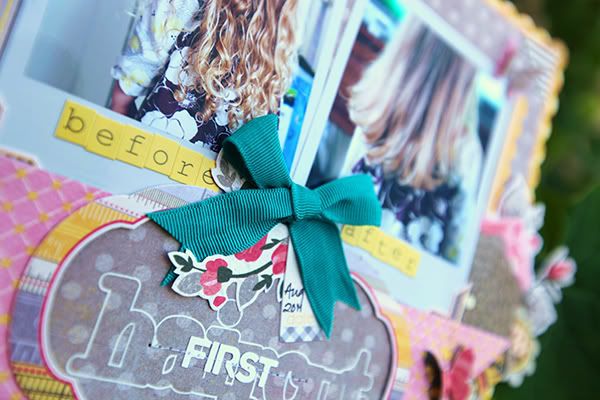 Next I have just a real quick share for ya. A layout that I just finished yesterday and barely got sent off in time for the BG DT Call! :D Yep that is right, I just couldn't resist!! Who can though right? I LOVE BG, and have wished they would do a DT call for a long while now.
I had intended on creating more than just one new layout, but ran out of time. It takes me a while to do a layout and I just didn't have enough time to get all I had wanted done for this call's deadline. Oh well. :D I will have some more time this week to work on more of them.
I made this layout using several different BG collections: Nook and Pantry, Out of Print and Basics. I used my absolute fav things from my fav lines on this layout and really love how it turned out. :D I was tempted to put some of my Prima flowers on it but decided to keep it pretty much just paper instead, and I am glad I did!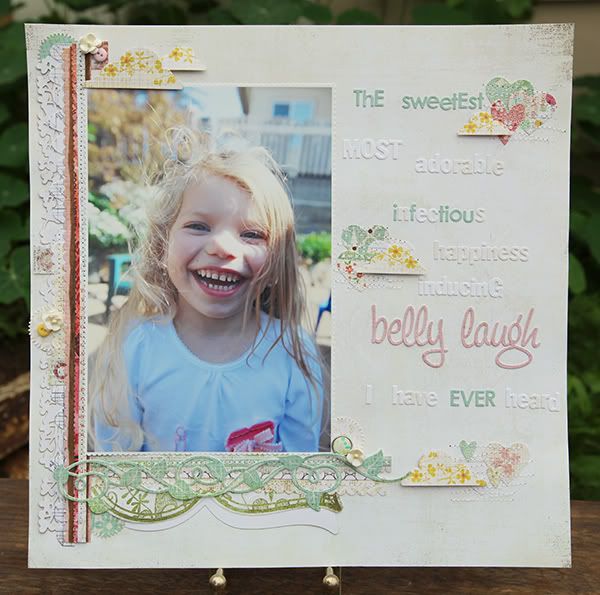 And here are some close ups...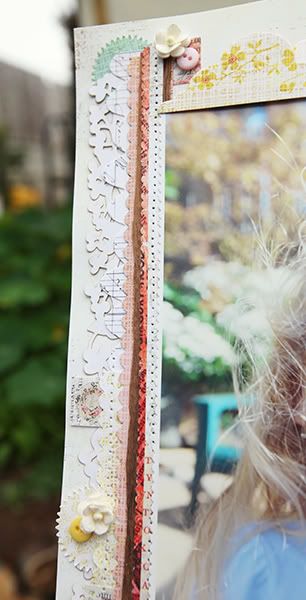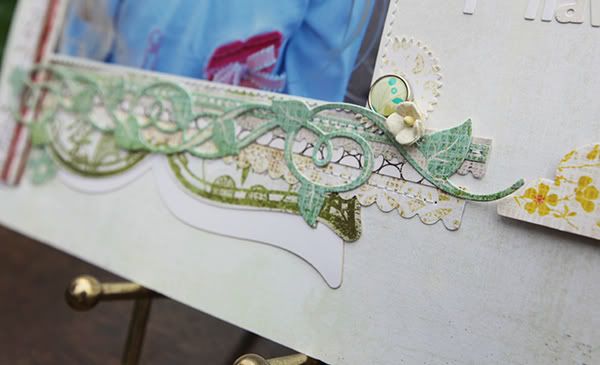 I sent several other layouts with my submission, and I am hoping they loved them as much as I do! :D I sent these: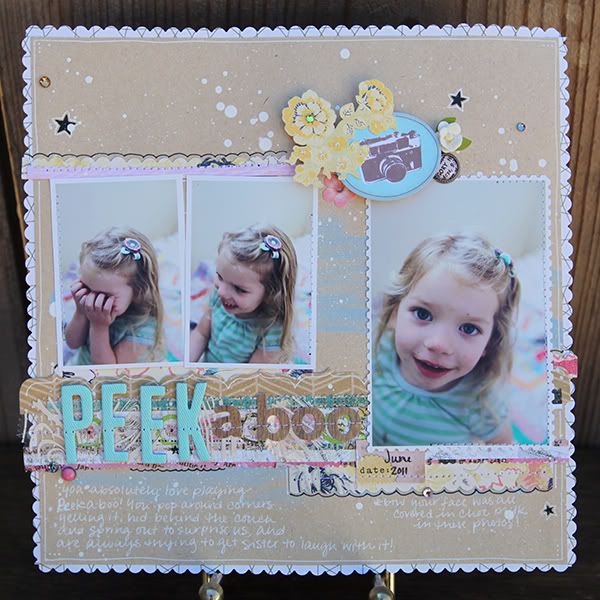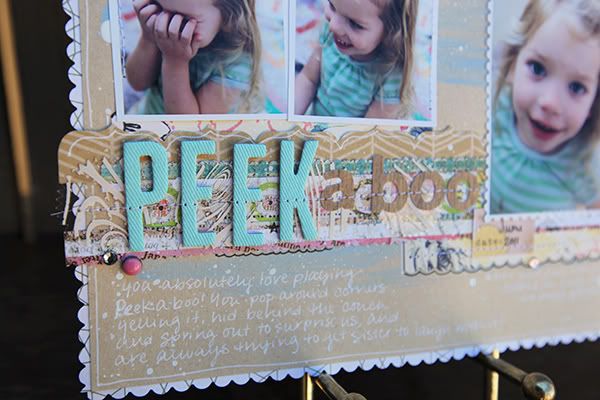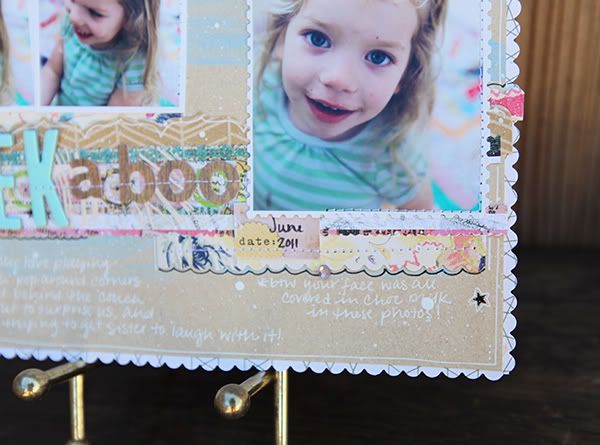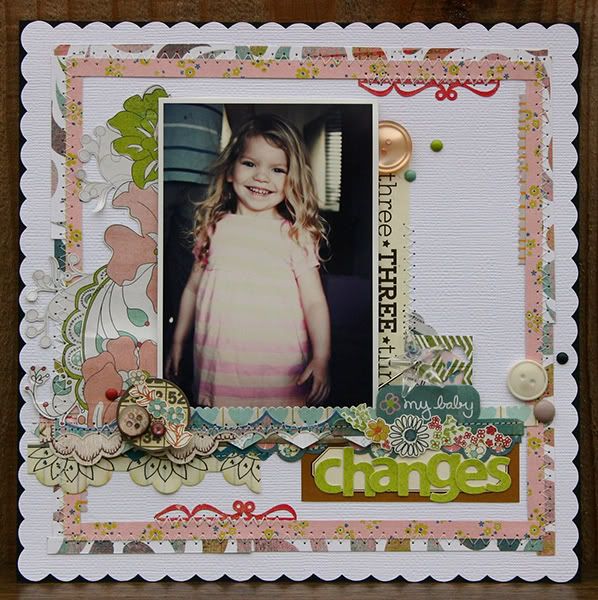 And also these 4 projects from waaay back when I was with Scrapbook Nook: