That was a lot longer break than I wanted it to be! Crazy how weeks go by so dang fast, and before you realize it you are seriously behind on a lot of things! :P I am under massive piles of DT work right now, trying to play some catch up on that! Thought I would pop on here and share the only things I have created since the September BAP in the post before last! This was by far the longest scrapper's block I have been through yet, and let me tell you-it sucked! It feels so good to be crafting again!!
First up is the
Prima November BAP
!!! (Can you believe it is Nov?!!!! I can't. :P) It is a two pager, but don't let that intimidate you! I totally cheated and did a 6x12, and it worked great! Took all the scariness out of it, and was super easy to follow yet change up as I needed! I did this layout with all these great pics of Cree and Maggie, my aunt's dog! Maggie is, I think, almost 12, but you would seriously have no clue when she is at the beach, because she is in absolute dog heaven!!! Give her a stick and some space to dig these huge holes and she is good! She and Creedence both have an absolute blast at the beach! (You know I just realized I did another layout in this post about Cree at the beach! How did I not catch that? :P)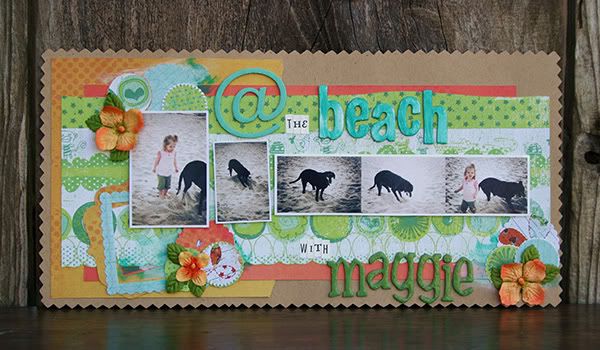 Supplies:
Paper-Prima
Chipboard-American Crafts
Stickers-Making Memories
Flowers-Prima
Punches-Martha Stewart, Marvy
Paint-Claudine Hellmuth in classic teal, Craft Smart white
Now this project I designed to be my scrapper's block fix! :D I needed something where I could just create and not care. Hence, Let go. You tend to forget who you are creating for, and what it really means to you. This little book helped me a lot, and I strongly encourage making one of your own. It was super simple too, I just used a whole bunch of the brown paper bags that my kit club papers are packaged in! I cut them to size, stacked it all and sewed right down the middle with my machine, then just glued the papers in! :D Used a piece of paper and wood veneer to make the spine, which works quite nicely. Love how this cover turned out. If it wasn't my Fix it book, then I think I might just frame it.
First inside page.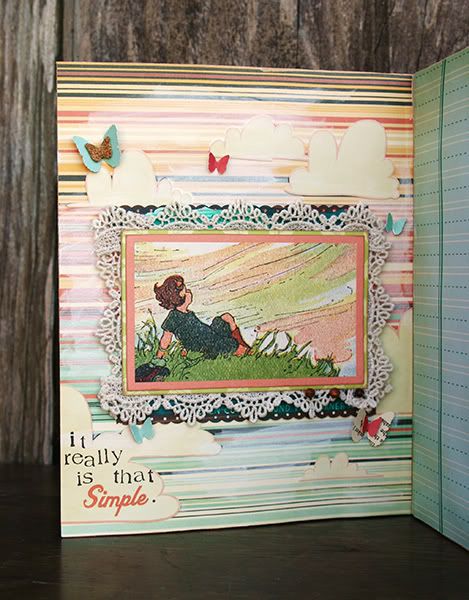 And more pages just waiting to be filled.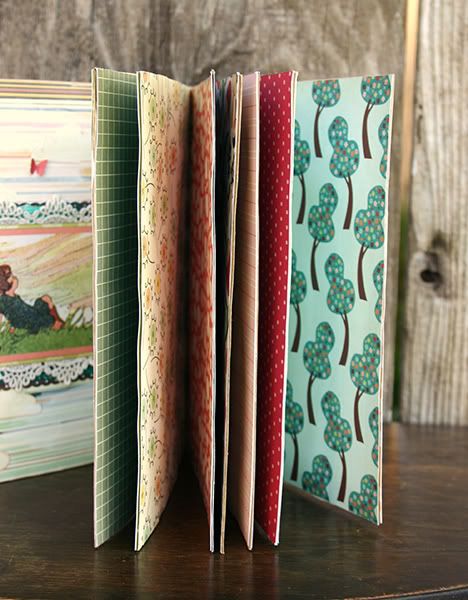 Supplies:
Paper-Cosmo Cricket
Chipboard-Cosmo Cricket
Flower and Leaf-Making Memories
Paint-Claudine Hellmuth, Craft Smart
Lace-Prima
Punches-Marvy, Martha Stewart
Rubon-Cosmo Cricket
Corkboard butterfly-Chatterbox (punched with MS butterfly)
Stamps (letters)-Studio G
Ink-Stazon
Sticker-Cosmo Cricket
Bakers Twine-Martha Stewart
Other-Wood Veneer

Just finished this layout the other night, and it didn't turn out exactly like I had wanted, but still think it is fun! Huge mix of papers here, from the Boyfriend line, to Nutmeg and Earth Love! Took inspiration from Stephanie Howell's layout in
this post
-love that layout!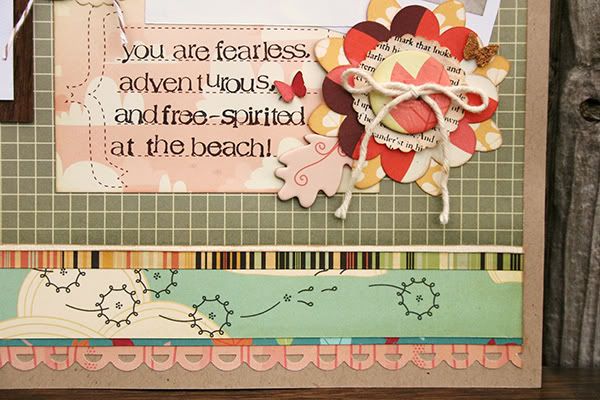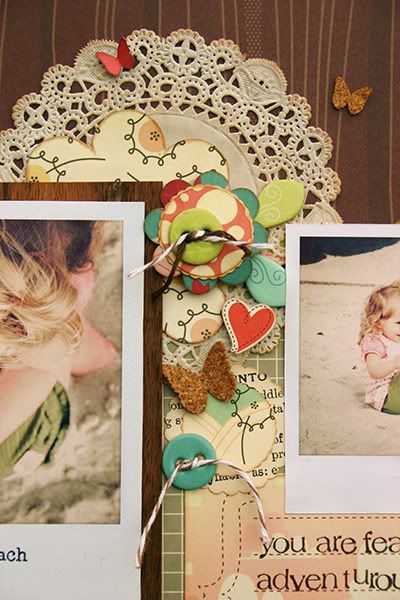 Supplies:
Paper-Cosmo Cricket, Bazzill Cardstock
Chipboard-Cosmo Cricket
Stickers-Cosmo Cricket
Punches-Fiskars Apron Lace, Marvy 1 1/2 in scallop circle, Martha Stewart 3 in 1 butterfly,
1 in circle and 1 in scallop circle
Baker's Twine-Martha Stewart, vintage
Corkboard-Chatterbox (used MS butterfly punch on these)
Other-Doily from Michael's, wood veneer

And because I am so absolutely excited and I have no one else to share it with who will understand really, I wanted to tell you this: I signed online this morn and went to my usual stuff, blah blah blah, then went to 2Peas to check what was new and HOLY COW!!!!! The LO above got picked as the Featured LO!!!!! I am over the moon right now! I have never had this happen, so I am so excited! And just had to share! :D LOL!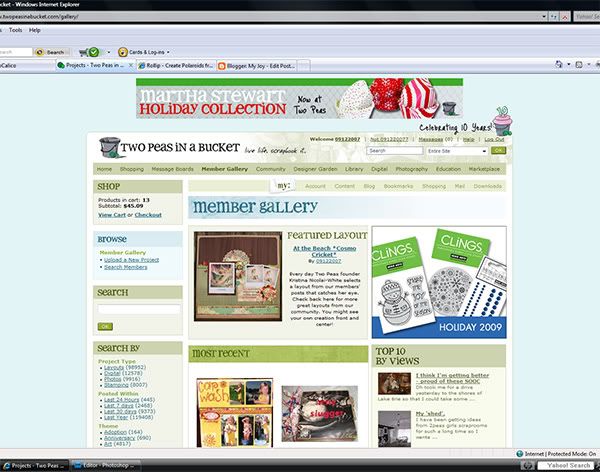 And this lovely LO was my first one out of the scrapper's block! I used the
Studio Calico
Oct main kit Yearbook (one of my favs of all time!) and the Fall Festival add on! And the picture there is of my daughter hidden in the wild flowers in our backyard. She seriously used to just get burried in them! (the picture kept giving off weird reflections-no matter how many times I rephotographed. I finally gave up!:P) Anyway I really had fun with this LO.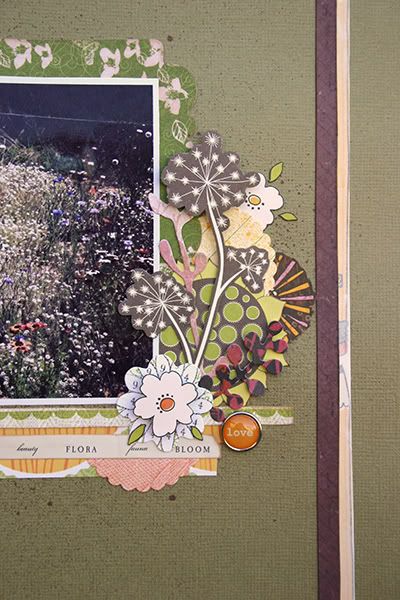 Supplies:
Paper-Bazzill cardstock, Sassafras Lass, Studio Calico exclusives, Crate Paper, Cosmo Cricket, October Afternoon, Jillibean Soup, Bo Bunny
Journaling tag-Jenni Bowlin
Stickers-Basic Grey, American Crafts
Brads-My Mind's Eye
Mist ink-Maya Road
Stamps (letters)-Studio G
Ink-Stazon, Cat's Eye
Punch-Marvy
Floral word strip-Making Memories
Die cut flower-Sassafras Lass
Sequin center-Prima
Felt-American Crafts
Other-Prima packaging
I also wanted to tell you about a site that I found a bit ago, called
Rollip
. :D It is a serious understatement to say that I am obssessed! Holy Cow I can not stop changing all my photos! I process them through here and presto they come out amazing!!! You have a few filters you can put it through and also if you want it to be a polaroid or not, but those are the only decisions you have to make, and after you have stunning photos!! Here are a few examples:
before:
after:
before: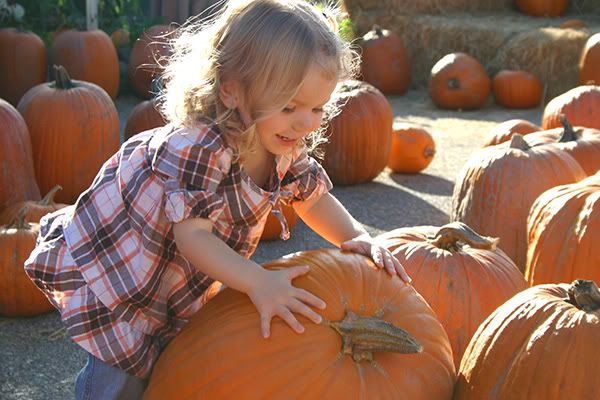 after: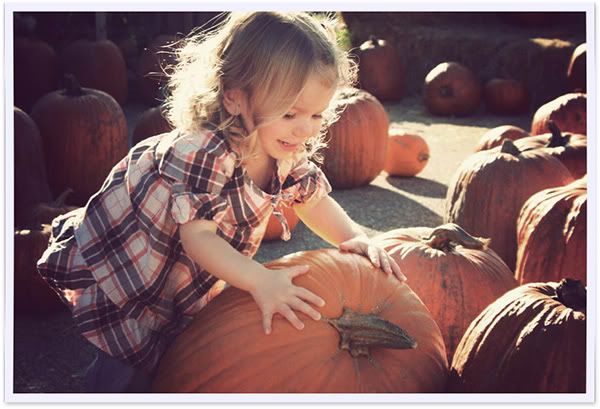 before:
after:
before:
after: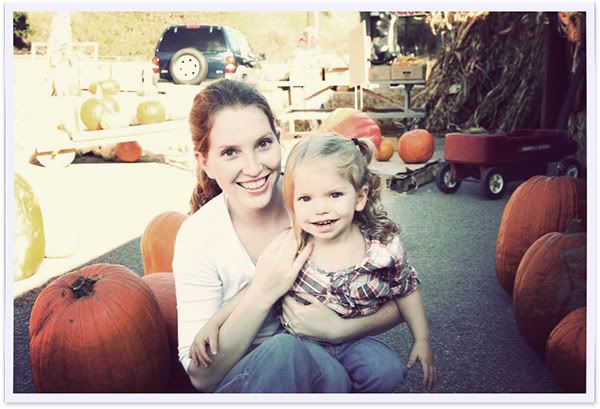 before: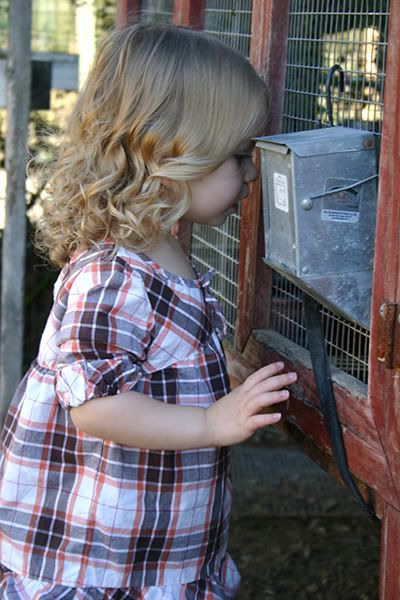 after:
before: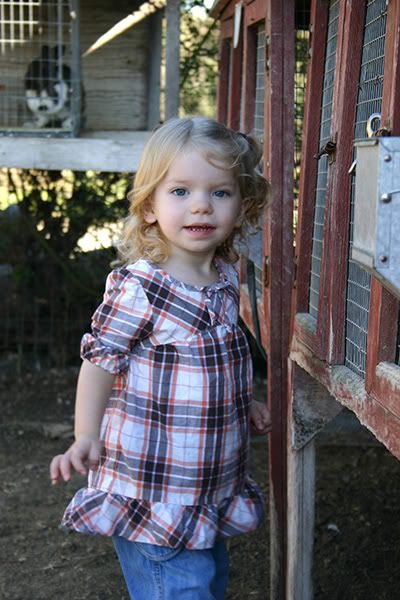 after: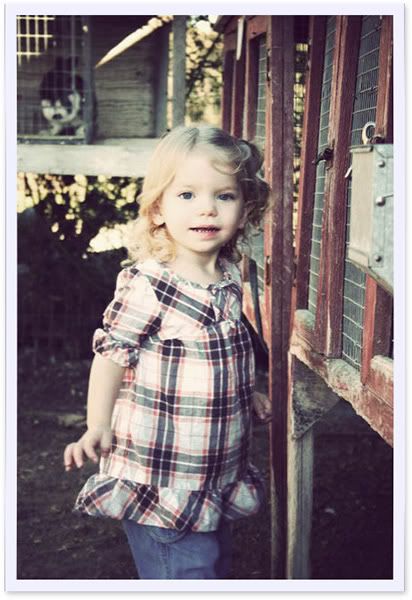 Awesome, no?!! That pic of me, goodness I look so horrible, but the fixed one makes me not look so bad! :P
Well that is all I have for now! :P Things are getting very cold here. Certainly starting to feel a whole lot more like wintery times. I know it is not there yet but we are gettin real close! :D Cree has had a few developments over the last few weeks, we took her to get her hearing checked and she came back fine. We did that because she is not talking yet. Well wasn't. She now says Goodbye, Hi, and Kitty. It is so cute, it doesn't exactly sound like those words but we know that is what she means, but it is adorable to hear her voice. :D She is also in her own bed now. Not going quite so well but we are really working on it. And she is in love with reading books! She actually flips through each page and points to things and is just loving it! This was really hard for her before because she just was not patient enough to want to see the book. She would get mad and run off. So this is nice for us because it is making some special time for us as a family. :D Anyway on to scrappy stuff, I am working right now on some tags and a box. So as soon as I have some stuff to share I will get back on here!!! Hope all is well with everyone! Take care!
~Amy